canon rebel xti lens. zoom
dextertangocci
Aug 11, 10:22 AM
Please Apple, make it the best phone ever!

I am using a Nokia 1100 at the moment:rolleyes: :eek: :o , and would love an upgrade, but would prefer to wait for the iPhone:cool: :D :)
---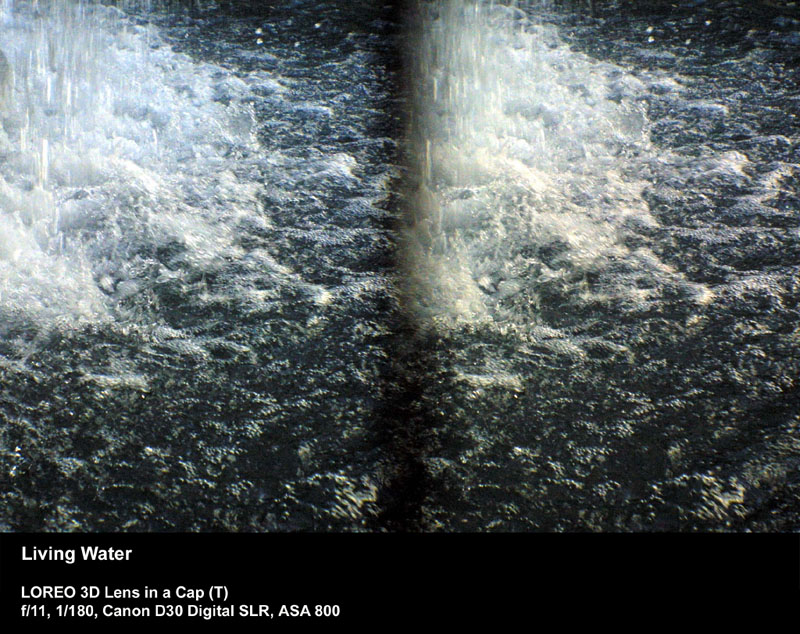 Canon Rebel XTi Lens
It's the future, you know, soon the clock speed will be irrelevant and we'll be expressing processor speed in number of cores octocore, hexacore, tricontradicore, hexacontetracore, hecticosoctocore, and such and such
At some point your going to have deminished returns. Sure multimedia apps can take advantage of a few more cores, but I dont see Mail running faster on 4 cores, nevermind 2! The nice thing about intel is that they seem to realise that, and have invested in improved IO as well, look at Pci express and SATA, you can have the fastest processor in the world, but if your running it with 512megs of memory your going to slow down fast!
canon rebel xti lens.
cloudnine
Aug 25, 05:02 PM
Well, recently there have been problems with people having their mail bounced back to them because somehow the dotMac smtp servers were blacklisted by spamcop and a few other services. They have been having pretty bad, though geographically localized, service disruptions. Friends of mine have also complained that mail they send to me are sometimes bounced back with a "This account doesn't exist" error message even though they have sent me mail before and after the event (yes, they verified the email address).

So, in summary, there are a lot of problems that shouldn't occur with a $100 a year service. DotMac should be at least a 99% uptime service for that kind of money.

Wow... I had no idea. *crosses fingers* I hope that doesn't happen to me :/
---
Canon Rebel XTI, Lens
I don't think that's the market Apple wants. They already have the #1 selling smart phone. They make more profit than all competitors combined off of the iPhone. The Cell phone market is very fluid and Apple knows it just has to keep producing the coolest and more desired phone and they will always have a decent share of the market and make tons of money.

in the mean time, Moto, Samsung, HTC, LG and others all battle it out with the same OS and dropping prices to get market share. A race to the bottom strategy that I'm not sure will last forever.

All Apple needs to do is keep the "coolness" coming. Reward us with nice iOS updates and keep us happy with the best support in the market.

Are you talking about hardware? Because software wise Android is the #1 selling. It has a greater market share than iOS. (only because there are more of them though).
---
canon rebel xti lens.
HecubusPro
Aug 27, 06:25 PM
I hate to say it, but I think the chances of Apple dropping the merom chips into laptops before September 5th are pretty slim. It's probably more likely that the waiting times are due to back to school rush shortages; Apple has doubled its laptop market share with the Macbook. http://arstechnica.com/journals/apple.ars/2006/7/25/4753

I agree 100%.

In addition, thinksecret reported earlier this month that we might be seeing an updated case for the MBP. http://www.thinksecret.com/news/0606macpro.html While this would be a good thing, because it alludes to Apple maybe addressing the heat issue, it is pretty unlikely that Apple would start shipping a machine to buyers without diclosing that the case looks different.

I've always loved the current look of the aluminum enclosure for the MBP's, so I'm not necessarily looking for a different enclosure, though I wouldn't mind if they did. It's what's inside that counts, right? :p

IMO, I believe the new enclosure will basically add easier access to swappable HDD's like the MB. It doesn't seem appropriate for a lower end model computer to have a feature the professional level model should have. That's why you pay the big $. I think the enclosure will remain the same, but we'll see an update that will allow users to change out their hard drives if they choose.

Apparently, the September 5th date stems from reports that Apple is scheduled to recieved a massive product shipment from Asia. http://www.appleinsider.com/article.php?id=1965 This coincides with other reports of the new Macs being ready "after Labor Day."

Agreed again. I know it's exciting to think that we'll see new macs with merom tomorrow, but I think that's 99% unlikely to happen considering the report stated that Apple will receive "a massive product shipment from Asia" on the 5th of September (remember, remember the 5th of September:cool: ) that still doesn't take into account the time it takes to ship from their warehouses where they received those shipments, to their retail outlets--Apple stores, etc. My guess would be that we'll begin seeing merom MPB's between the 7th to the 22nd in stores and online. Perhaps that's not a bold prediction, but I think it's a safe one. :D

It's pretty safe to say that we will be able to get our Merom Macs at the very latest by the second week of September; thus, we will all be able to capitolize on the ipod deal that runs through the 16th. Personally, I think that the likelyhood of time running out on the nano deal is pretty slim because that sale is likely in response to an imminent refresh in the nano's own product line. http://buyersguide.macrumors.com/

Though I certainly do hope they'll be available in time to take advantage of the free Nano before that deal runs out on the 16th.
---
Canon Rebel XTi (Canon EOS
EagerDragon
Sep 19, 04:47 AM
Hope they do the upgrade soon. However I plan to buy in summer 2007 when they release Leopard and Santa Rosa.
---
canon rebel xti lens.
Virtualball
Apr 19, 02:32 PM
It appears from the F700's standpoint though the natural progression became TouchWiz.

Wrong. Just because a company released one phone that has a similar look as the iPhone doesn't mean their current offerings are a progression of that phone. It's a true testament as to who browses this forum if you honestly think that. The F700 didn't run an advanced OS, so it probably ran Symbian or used BREW. That means all Samsung did was create a theme. How does a theme they made 3 years prior to the Galaxy S mean it's a progression on the coding and UI they built? It doesn't. Here's a list of every Samsung phone: http://en.wikipedia.org/wiki/Category:Samsung_mobile_phones Now, pick out one of those and say it inspired all of their new devices 3 years later.

The F700 was an iPhone clone with a keyboard. It's depressing that people are saying that the iPhone copied its own clone.
---
canon rebel xti lens.
But as some already pointed out, many applications can't use multiple cores, therefore you won't get any performance improvements with multi cores.

Not on an application level, but we will on a system level.
---
canon rebel xti lens.
You could say the same thing about Apple though. The Apple fad will go away and the extremely closed ecosystem which seems to not be really developing much in terms of UI or having an actual roadmap could end iOS.

I don't understand why people can't just see the pros and cons of both and accept both are great platforms. Its always a WAR with Apple fans. Apple against EVERYONE!

I am an Apple fan and I do recognize pros and cons with both platforms. When you have control and integration of hardware and software, you have a much better experience, more stability, better overall hardware quality (both hardware and software), etc. The "open" systems don't control anything so anything goes, including installing any app you may find anywhere and customize things to your hearts content.

What I would like to say is that for 95% of people out there, the advantages of iOS are far more important than the advantages of Android. Honestly most people are very happy with all of the capabilities of the iPhone (and app store) all of which the iPhone performs beautifully. On top of that the Apple ecosystem is so easy and so integrated...Android can't compete. Think about renting a movie on your iPhone, streaming songs and videos to your TV, buying songs and books on the fly, etc...on top of which many ppl have extensive iTunes content and it integrates right in. Where do you start with Andriod with all this? And remember that people on this forum are the techies...and don't represent 95% of people out there.

Kan-O-Z
---
canon rebel xti with promaster
radiohead14
Mar 22, 02:59 PM
We are still missing an 8" Galaxy Tab to complete the 7", 9", and 10" line of tablets.

7", 8.9", 10" :)

i'm looking forward to reviews of that 10" samsung galaxy tab. the hardware seems sleeker than the original design they previously introduced. i hope it still has dual stereo speakers on both sides. i'm guessing that they reduced down from 8mp to 3mp camera due to the price matching and not because it's thinner, since phones can easily fit 8mp cams in their slim forms. i also hope that they don't mess it up with that touchwiz interface, as far as updating the os. at this stage of honeycomb, you'd figure that google will be rolling quite a few updates to it. although, engadget reported that there will be versions that will come vanilla.
---
canon rebel xti lens.
So does this mean I can get a refund on my 2 year old 3GS and 1st gen iPad :rolleyes:
---
Keywords: canon lens sample
SAD*FACED*CLOWN
Jun 9, 09:46 AM
With so many options for retail purchase, there's no need to camp out, even wait in a long line to get one.
---
Camera: Canon Rebel XTi. Lens:
Popeye206
Mar 22, 08:01 PM
My take...

Competition is good.

It will be interesting to see if the Playbook sticks. RIM is losing ground in so many areas and from what my daughter says (who works for one of the cell phone companies) that even with all the nice new goodies in BB's, that they are the smart phone that makes them all grimace. She says it's by far the worst phone to activate to trouble shoot. So, will the Playbook be any different?

Samsung... could they have rushed that one out any quicker? They seem desperate to get a tablet to sell. So much for quality control I'm sure.

Is the new Xoom about ready to be run over two minutes out the gate by other Android devices?

From what I can see, the most damage is not going to come in the Apple arena... the iPad is different with iOS, it's proven (15 million sold and growing fast)... it's going to be the other Android devices. Each of them fighting for a small share of customers who don't want Apple.

I honestly believe most consumers care less about the specs. The geeks on this site do.... but the average person does not care. They care about what they hear and see. They see iPads flying out the door. They know the iPad is slick and works.

I'll go with the Analysts on this one... by the end of Apple will own 70-80% market share and the rest will be a mixed bag of struggling tablet makers.
---
Camera/Lens • Canon Rebel XTi
Burnt_Toast
Apr 11, 01:58 PM
it'd be nice if iPhone 5 was available this Fall, when I'm eligible for an upgrade.

But if not, no worries.

I'm still reeling from happiness that I don't have to carry around a laptop, a phone, a PDA, a flash drive, an ipod, etc.

Just the 3GS and a flash drive.
---
with a Canon Rebel XTI,
840quadra
Aug 16, 10:55 PM
I still love my PowerPC Mac. I'm gonna shed a tear some day when I retire it. This thing is rock solid and fast (enough) :cool:

I agree, Especially considering the fact that 4 months before I bought it, I was running on a Pentium 450 as a primary computer.

My goal is to buy a Quad G5 before the end of the year. I already have what is arguably the fastest 68k Mac (look at screen name for a clue) so I would like to also own the fastest PowerPC Mac Apple sold too.
---
Wide Fisheye Macro lens Canon EOS Digital Rebel XTi T1i
phairphan
Aug 26, 04:19 PM
Only problem with that is that a 2.33 GHz Merom chip will be fifty percent more expensive than a 2.16 GHz Yonah is today. So do you think Apple will increase prices of the MacBook Pro by $150 to $200 or reduce their profit?

I believe the 2.33 GHz Merom chip debuted at the same price as the 2.16 GHz Yonah when it was released. The prices of MBPs certainly haven't fallen. Apple has just been enjoying the extra profits from Intel's price drops of the past few months.
---
canon rebel xti manual.
I'm hoping for new imacs too. And mini's. I just got a promotion at work and approval from the wife to pretty much buy whatever mac I want. Except for the high end mac pro.
---
Canon EOS 400D / Rebel Xti Kit with EF-S 18-55mm Lens
http://www.macrumors.com/images/macrumorsthreadlogo.gif (http://www.macrumors.com)

Also during Apple's WWDC keynote, Steve Jobs previewed Mac OS X 10.5 (Leopard). Among the features demonstrated were:

- 64 bit (http://www.apple.com/macosx/leopard/64bit.html) application support extended throughought the User Interface layer of the OS, allowing "full" 64-bit application development and deployment.
- Time Machine (http://www.apple.com/macosx/leopard/timemachine.html), automatic backup and restoring of files corrupted or accidentally deleted or overwritten by the user.
- Spaces (http://www.apple.com/macosx/leopard/spaces.html), Apple's implementation of virtual desktops.
- Core Animation (http://www.apple.com/macosx/leopard/coreanimation.html)
- Enhancements to Dashboard (http://www.apple.com/macosx/leopard/dashboard.html), Spotlight (http://www.apple.com/macosx/leopard/spotlight.html), Mail (http://www.apple.com/macosx/leopard/mail.html), iCal (http://www.apple.com/macosx/leopard/ical.html) and Universal Access (http://www.apple.com/macosx/leopard/accessibility.html)
- Boot Camp, and "next generation" Front Row, and Photo Booth bundled

Apple plan to release Leopard in "Spring 2007."

More information can be found at Apple's Leopard Sneak Peek (http://www.apple.com/macosx/leopard/) pages.
---
Canon Digital Rebel XTi
Iconoclysm
Apr 19, 06:29 PM
Alright, I was originally going to take Apple's side on this, since I could clearly see it looks a lot like iOS, but having looked at Samsung's F700, I don' think Apple has any right to sue..

Although the Samsung F700 has very simple icons, Apple clearly has the same placement of icons, even looking at the bottom you find the four dock like icons..

http://img263.imageshack.us/img263/9559/samsungf700cellular.jpg

I'd say that Apple copied Samsung :P.. Honestly I'm not one to take sides just because I like Apple Products, I just think its wrong to sue since Samsung clearly had this type of UI first.. Apple has no right to sue..

Which launched 6 months after the original iPhone...and was displayed in February of 2007 with an entirely different interface.
---
It needs to come with a 27 inch multi-touch surface to use as the primary work surface, with my current 27 inch monitor as the head-up dual-monitor (input-output-view).

This is long overdue. If apple won't make it, AVID should. ASAP! :)

And for all us professionals, price is not an issue. We want it to be expensive, and so nice that people will rent out facilities.

Bring it on Apple!

This would be the perfect gifts for the pro-world, after helping you back from bankruptcy, remember dear Apple?

Best,
Jon M.
---
raymondso
Sep 19, 10:24 AM
35 mins til 9......the apple store is still healthy ....new product update unlikely to happen :(
---
Hal Jordan
Apr 11, 10:26 PM
No worries. I'm in need for a change. I've been impressed with the Galaxy S but not enough to get rid of my 3GS. But the Galaxy S2 looks AMAZING!!! 4.3 inch SuperAmoled Plus display, 1.2 GHz Dual Core, 1 GB RAM, 8 Meg rear camera, 2 Meg front Camera, Insanely wicked 1080P recording (shocked at how clean the recordings look), completely customizable UI, the list goes on an on.....It'll be a big change for me, but change happens. This thing is better equipped than a Tablet!!!! SOLD!!!!
---
If Apple makes a phone, I will order one on the spot. If the interface is as well thought out and simple as the iPod, then it will be a smash hit.:D
---
I agree with your point on never saying a computer is too powerful, although living in computers is probably not going to happen. Sounds a bit too Matrix-like for me.

:D You never know, you never know.
Ye of little faith in technology!
Never mind.

I think its more along the lines of whether the public will let it happen without turning it into a big moral/ethical/religeous dilemma.
Well, anyway, I am going to stop, because this is way, way, way off topic. I shouldn't have brought it up to begin with.
---