dollar bill sign.
Not that I wouldn't mind more processing power :D ...

but to me it doesn't make much sense for the majority of tasks/applications.

There might be rare exceptions in the professinal area and of course it makes lots of sense for a server, but for a single user machine?

Whatever, bring them on... in this case I like to be proven wrong.
---
dollar sign images.
After reading some of the lawsuit, I had to post this..

http://pk.funnyseoul.com/wp-content/uploads/2010/11/2010-11-04_174623.jpg
http://pk.funnyseoul.com/wp-content/uploads/2010/11/pn_20101104170853.jpg

http://pk.funnyseoul.com/2010/11/galaxy-tab-released/

Are you aware that Apple copied the ibooks GUI from another software vendor? I remember seeing it years (like in G4 era) before ipad was out, before iBook. It was for keeping inventory of books on a mac.

I'm not gonna bother going looking for the link/screen shot but trust me, that look was used by another software vendor, BEFORE apple used it. And of course that's one reason this wasn't mentioned in the suit I'm assuming.

Edit:
Actually here it is.

http://www.delicious-monster.com/

http://www.delicious-monster.com/images/librarypage/screenshots/inspector_0_topmatter.png


Won apple design award in 2005. And when was iBooks introduced?
---
free dollar sign icons. dollar
mmmcheese
Nov 28, 11:41 PM
Universal has already stated that half of the money will be going to the artists.

Do you work for Universal, or the RIAA?
---
And the dollar signs began
Mr. Retrofire
Apr 6, 07:54 PM
Let me be clear - FCS needs a robust blu-ray authoring feature.

Useless without error correcting reference hardware/software. No one has seen this reference hardware or drivers for it in the Apple environment. Only a few specialized companies use the expensive reference hardware for true BD-authoring. It is the same situation as on the Audio-CD market.

Btw, Sonys BluPrint 6 (http://www.sonycreativesoftware.com/bluprint) software costs 80.000 US$. And this is just the software. I do not think we will see similar features in FCP or FCS.
---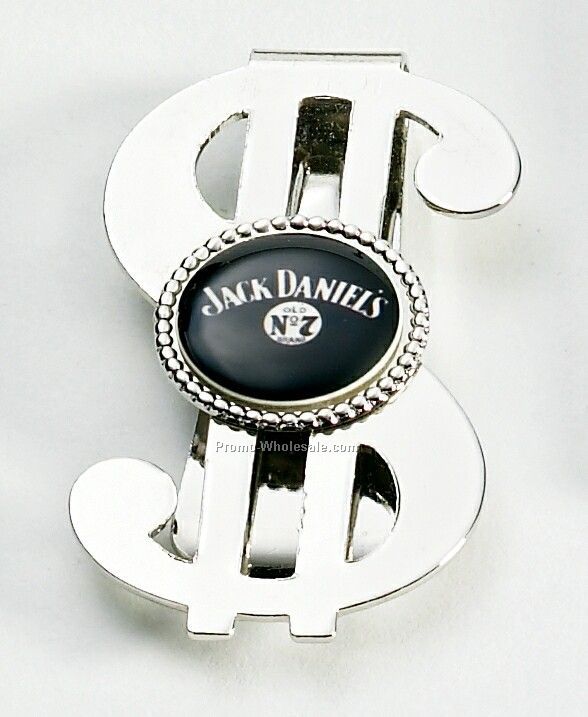 Dollar Sign Money Clip W/
Full of Win
Apr 11, 11:40 AM
If true, this means that Apple has raised the white flag and accepted the defeat that Android has given to them. Not caring about the power of the hardware relative to others in the marketplace is a hallmark of a niche ecosystem.

Welcome to obscurity Apple - Population You
---
black and white cat cartoon.
Without any adapters and just the phone this is what Radio Shack says...
My phone was just replaced by Apple a few weeks ago. I am curious to see if the value drops as each day goes on. I don't want to be without a phone right now but that isn't a bad value being the value of them on eBay right now. Making $30-40 isn't worth the trouble on eBay. I will be trading mine in for sure.

http://i50.tinypic.com/1z9nbd.jpgThey're using different quote systems in the store. My pristine 16GB 3G with charger came in on the web @ $185.94 while the in store quote is only $141 and dropping daily according to the manager here. So I'm doing the FedEx pre-paid shipping to CEXCHANGE for the higher amount. Might have to wait for the gift card past the 24th but I'd rather get the higher amount. Plus my store manager says he'll hold my reserved iPhone until the gift card comes back if it doesn't arrive back in 2 weeks. :)
---
Dollar Sign Kids T-shirt
Alright, I'll take these one by one...

Time Machine: Nice feature, nice implementation, nice eye-candy - but I don't see it as a heavily used feature. I mean, you should hope that it doesn't have to be heavily used. I think I can count the number of instances on one hand where I deleted a file that I regretted deleting later, and I've never screwed up my install to the point where I would need to revert the system back to a previous state. Others may have had different experiences from me and this is a nice "insurance policy" utility to have, but overall I don't see it as having a major impact on the majority of Mac users in day to day usage.

Enhanced Mail: This is nice, but html mail composition was promised for Tiger and that turned into, for all practical intents and purposes, vaporware. Now here it is front and center in Leopard. Grrrrrr. (Now you know why they called it Tiger, lol)

Enhanced iChat: Nifty new features, but here's the deal: Apple needs to look beyond Cupertino and survey the IM landscape that exists outside of the US, because it's huge. Most PC-using kids and twenty-somethings overseas live and breath and depend on two kinds of software, an internet browser and an IM client. Overseas, Yahoo and MS Messenger are all that's used and the features that are provided by those clients are heavily depended upon by the overseas youth culture because they were born and raised on that stuff. If iChat (or any other client) at a minimum can't provide support for Yahoo and MS Messenger protocols with absolute one for one feature parity with PC's, you can forget about selling a Mac (or at least the Mac OS) to these kids, because it's just an absolute deal-killer without IM support that they are used to. The IM culture overseas is just that big, that integrated, and they (along with their IM friends) don't use AOL and they don't use .Mac and they aren't going to. The IM scene overseas and it's dependence on MS Messenger and Yahoo is practically a youth culture in and of itself now and ignoring that is simply bad business for Apple at this point.

Spaces: This one looks pretty cool

Enhanced Dashboard: The only thing that really needs to be enhanced with Dashboard is widget collection organization. With the sheer number of widgets that are out now, hammering on the little arrows in the Widget Bar and watching bar after bar after bar of widgets fly by while you're searching for a particular widget that you may or may not remember the name of just isn't working. The Spaces (virtual desktop) feature may come to the rescue here if different collections of widgets can be maintained on separate desktops, but is seems like Spaces is overkill just for that. Dashboard needs it's own "Spaces" (multiple Dashboard instances) or a better way of managing large widget collections.

Enhanced Spotlight: Its all good

Enhanced iCal: Okay...what else?

More Accessible: This is actually quite good as I suspect disabled access to computers will become more of a focus as time goes on particularly with disabled or handicapped employees. So it's great that Apple is leading the charge here.

Core Animation: Another avenue to the treasure chest of Apple OS eye-candy for third-party devs, just in case Core Image wasn't floating anyone's boat

Increased 64-bit support: Which will be great whenever we see increased 64-bit applications showing up.

But the overall impression is, so what? Maybe I'm being overly optimistic, but I think the so-called "secret" unseen, unknown features are the ones that will really matter for most users, what was shown today is by and large fluff. If Jobs says Apple isn't going to reveal some of Leopard's features for fear of MS pulling one of it's copy jobs, then they must be fairly significant features worth protecting until the last minute. So what matters with Leopard isn't what was seen today, what really matters is what wasn't seen.
---
dollar signs in his eyes.
deniseeliza
Aug 29, 02:44 PM
I don't believe Apple would (or should) license out Mac OS X to run on non-Apple hardware. This is because Apple is a hardware company that uses Mac OS X to sell hardware. I wouldn't want it to be licensed out anyway, because then we would have to deal with registration key nightmares. Right now, there's nothing but your conscience and a license agreement you probably threw away keeping you from installing one copy of Mac OS X on every Mac you can get your hands on. Not that I do that, but I sure like just popping in my disk and reinstalling whenever it strikes my fancy.

On to the support issue, I think since the beginning of technical support there have always been those who complain that quality has really gone down and back in the good ol' days, you never had any problems, ever! And now, by golly, it's a coin toss whether you get a machine that even turns on!

Right, gramps, and back in your day, you walked to school uphill both ways in the snow with no boots and you liked it.

And 25% of new machines being lemons? Last quarter, Apple reported they shipped 1,327,000 computers. If we call a quarter 90 days, and assume that 25% of them are dead, that's more than 3,600 computers sold defective every single day. Are you kidding me? You really think a major hardware company would sell 3,600 defective computers every single day and get away with it?

This is what's really happening: Apple is selling more machines than ever. Apple's customers have greater access to the internet than ever. Even if the rate of failure stays the same, you have more customers with more internet savvy to come whine and moan on bulletin boards.

Yes, you deserve a perfectly functioning computer and you have the right to complain when your computer is broken. So call Apple or go down to your local service provider and get your machine serviced under warranty. That's what it's there for. It's also the number 1 best way to help Apple get clued in to potential issues with their products. They're not going to issue a recall because a bunch of bulletin board users complain to each other over and over again until they convince each other that there isn't a single MacBook Pro in the world that functions properly.
---
dollar-sign.jpg
I have something better than a MacBook Air. It's called an iPad 2.

That with my iMac and I have no need anymore for my 13" aluminum MacBook. While the Air is a nice looking and light machine, I still like having things like Firewire, an optical drive (without having to pay extra for it or plug it in), and above all, screen real estate.

My 24" iMac gives me that. While my iPad 2 gives my instant on, mobile, and light. When the iMacs get a refresh and ship with Lion, it will be time for a 27".

So when your away from your iMac, how does one use CS5 on-the-go?

These "I dont use anything other than facebook and itunes so therefore my iPad wins" idiots need to sit the **** down and realise that people actually buy Mac's based on the OS and apps that they NEED, and dont buy Apple products just to sit there and look shiny like most people do.
---
cartoon eyes clipart.
Funny, I'm a Dallas Cowboy fan, the fans are fanatics and everyone who is not a Dallas fan HATES the Cowboys. I feel the same heat being an Apple fanatic. The fans are loyal and defending of the brand while every other tech fan hates us. I need a big white Apple logo with a blue Dallas Cowboy star in it. I might be shot!!!! lol

Dallas fans will criticize the Cowboys if they play poorly. Apple fanboys will not. It's not like being a fan, it's like being indoctrinated, with no real vested interest. It make no sense whatsover.
---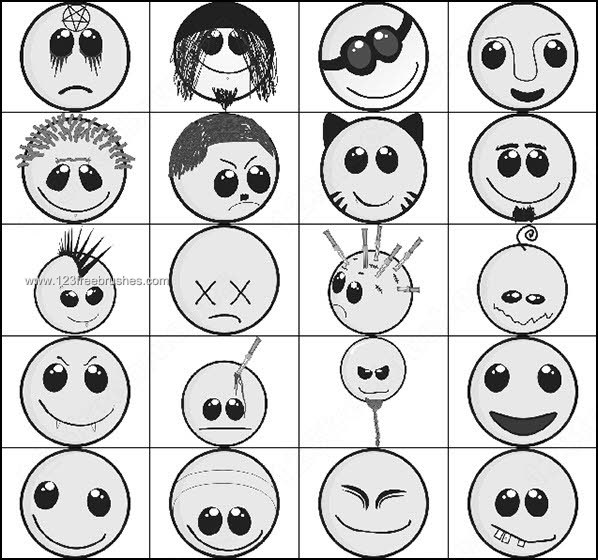 smiley sun cartoon. put
Seems like someone in Anantech has managed to do just that with the upcoming Clovertown chips (http://anandtech.com/mac/showdoc.aspx?i=2832&p=6).

It is like the iMac/Mac Mini -> Merom all over again!
---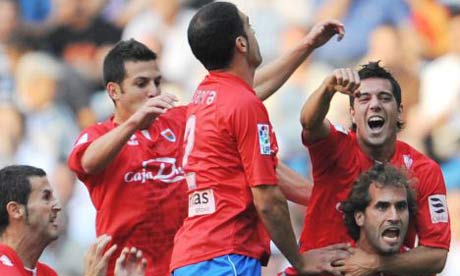 eyeballs like dollar signs
Wounded, Apple will go on strike and remove all GPS from future devices now. ;)

Except it doesn't use GPS data. It uses cell towers and wifi.
---
dollar sign images. dollar
As a fomer Mac user, who had Macs from 1987 through about 1997, and did most of my graduate school work on a Quadra in that period, I am looking forward to returning to the fold. For a variety of personal and professional reasons I need and will continue to need a high-end gaming rig, meaning a Windows box, but for my academic work I really want to switch to a Mac Book Pro to replace my aging Compaq laptop that I use as my primary office machine. I want a machine I can carry about, that is easy to use, and that will be more useful for me in doing classroom presentations, working with some video and audio stuff (again for presentations). So a MBP seems ideal.

But I'm also a computer fan, reasonably knowledgeable, and reasonably savvy. I've built machines before, routinely do hardware and software tweaking and upgrading, and have had multiple computers of various sorts since my first back in early 1983. That's the main reason the delay in getting the new MBPs out is frustrating. I don't need a 64bit processor right now. I don't need the extra 20% or whatever it is performance boost. But I also don't want to drop $2500 on a notebook that is neither leading-edge nor a price-performance leader within it's own market segment.

In buying PCs, I usually buy a step below the best, because the price performance ratio is very good. Until Apple upgrades the MBPs, I can't do that, as there is only, um, one choice really. I also can't get the latest and greatest, C2D, either. So while the current Yonah MBP is 100% fine for my needs, I'm reluctant to drop a wad of cash on it when I know that is will either be 1) superceded by a newer model I'd buy for the same price, or 2) reduced in price to help clear out the old stock. Either of those options would work for me at this time, but neither is available.

Part of buying something like a Mac is the satisfaction one gets from buying a well-engineered piece of gear that works and looks and feels like a sophisticated work of technology. The current MBPs lose a lot of that when you know you're buying something that is in the last days of its product life cycle, even if you also know it doesn't make any difference in day to day usability.

Luckily, my old machine is working fine, so I can wait, but still, bah....
---
big dollar signs etched
RadioShack store manager here and i have some very interesting information if you guys don't already know this. Please quote this as much as possible to get the word out.



We offer a trade in program. We offer the most money on a trade in on the iPhones. As of 9:42pm on 6/8/10 these are the values...

These prices are taken off instantly from what you purchase(no mail in rebates) or applied to a gift card instantly. Your choice.
3Gs 32Gb - $271
3Gs 16Gb - $210
3G 16Gb - $149
3G 8Gb - $118
The older models are on the website as well, look for yourself...
http://radioshack.cexchange.com/online/Home/ManufacturerSelected.rails?enc=sU4reD6QJWP5MQn1SwFn38CtURe9PcXAJv9fUpYciv8=

That means if you are eligible for the $199 price and trade in your 16gb 3Gs, we will instantly (no mail in rebates) take $210 off the $199 for the iPhone 4 and you will have a $10 balance either applied on a gift card, to the taxes, or towards an accessory, whatever you prefer.




Intrigued yet? Now follow me here...
Not sure if this will be the same policy on the iPhone 4, but the way its set up right now: The day you do an upgrade to any phone, you are immediately eligible for an "Early iPhone Upgrade". That means ATT tacks on a $200 early upgrade fee.

If you are currently not eligible for an upgrade, but eligible for an "Early iPhone Upgrade" (You will be, you always are, again even if you did an upgrade 5 minutes ago.) Now, that $199 iPhone 4 becomes $399. You can trade in your current model towards that $399 price.

Trade in a 16Gb 3Gs and the $399 Early upgrade on the iPhone 4 is now $189. If you need to, take a sec and read this again so you fully understand.

This is 100% accurate except there has been no announcement made for the "Early iPhone Upgrade" continuing on the iPhone 4. I very strongly believe it will. Also, the trade in values may drop a tad when the iPhone 4 launches, but look at the current prices we give on 3G's and original iPhones, it is still very good. You are not gonna get "eBay money" but you get a respectable amount and it is all taken care of instantly in the store. SPREAD THE WORD!!



Now, What do you think about getting your iPhone 4 at the shack? I'll see you there... :)
---
dollar sign tattoos.
DeVizardofOZ
Aug 26, 05:57 AM
in my experience, their support has always sucked..even from day 1 with my first PowerMac G5 back in 2004.

Let's see...

PowerMac G5 arrived with a defective superdrive, miscalibrated fans. The genius 'couldn't hear the fans', and accidentally put the repair in someone else's name, so when I tried to pick it up, I had to haggle to get it. Oh, and when I did finally get it, the superdrive was still broken. Super...

Cinema Display arrived with 7 dead pixels...I know this is a touchy issue, but the problem with their support regarding it was that none of them knew the actual number to replace it at. The phone people told me 5, the store (after the 45 minute drive there) told me 15, and another rep (who finally replaced it) told me 3.

iMac G5 had a defective power supply on arrival--would shut off randomly, some times not turning on. They refused to acknowledge this the first time we were there...the second time we were there...third time...fourth time they gave in--by saying "we'll keep it overnight." They still.."couldn't find a problem." When they gave it back, it worked for..two weeks, then the fans started being wonky. They couldn't hear that the first or second visit, on the third visit they took it overnight, "couldn't hear any audible issue", but it shutdown on them. I guess taking our word for it, they replaced the fan assembly, logic board, and power supply. Worked for a month, now it still shuts down.

MacBook Pro had the defective battery (random shutdowns), now fixed. Also, I had the screen buzz (now fixed), CPU A Whine (now fixed). They basically fixed all the issues in this machine, but were four days over their expected return time.

I'm not saying their support is totally crap, but they're certainly not consistent in performance, technical knowledge, friendliness, or even coverage. I was talking to a friend about "what I'd do if I were Steve Jobs," and the first thing we agreed on was to fire the entire AppleCare department, and all the genius', because they all seem to suck.

But hey, my iBook G4 and MacBook are fine...

There shouldn't be LUCK involved when buying ANYTHING, including an APPLE:p
---
Cartoon from 1934
8CoreWhore
Apr 25, 04:09 PM
GOOD!!

If Apple is not doing it, then they'll have to explain what is going on.

How rude and arrogant for them to not come clean and just address the questions head-on.

They owe us an explanation. We have a right to know what the device do and do not do.
---
dollar sign background.
I have only done one. But I didn't feel as if I could start the race, leave, come back and have won. The race I did, I watched. My guy was in 1st the up until the last lap, and the person in 2nd over took him. I am sure if I was not there to instruct him to "over take" he would not have done it and I would have gotten 2nd.
Maybe I just need to level up?yeah your bspec driver will really suck until he's leveled up a bit. still havent figured out why you would want more than one bspec driver, prob for the later enduro races? got my bspec up to 12, he's racing and overtaking much better now. the amount the bspec driver levels up every time is small, so it's very grind-y but at least you don't have to watch it, and you get some diff gift cars than the same race in a-spec
---
dollar sign background.
Chupa Chupa
Apr 8, 06:17 AM
The problem is not the number of retail-locations selling iPads, the problem is number of iPads in those stores. Now that BB is out of the picture, other retailers can receive more units. Now Apple can stop supplying BB-stores, and use those units to supply some other stores instead. You know, stores that actually sell the product to a customer?


My point is that Apple sells BB more products than the iPad. If it gets pissy about how the iPad is sold and holds units back then it's going to strain the relationship and right now Apple needs BBs floor space to show off its other products b/c there are lots of gaps in Apple Store locations.

As I said this story is fantasy and B.S.
---
dollar sign icon png. dollar
Radio Shack is still around. :P

It's probably the best place to go. NO ONE is going to know that Radio Shack has the iPhone. Probably a quicker in and out then Best Buy or an Apple Store.

But honestly this whole trade in thing sounds fishy. Why would they give you 270 for a phone you can buy brand new starting the launch date for half that.
---
Say What I thought a closed system was bad..hahahhaahahahah
---
Since the WWDC is focused on developers, wouldn't it make the most sense for Apple to do all of the chip transition announcements plus the Leopard preview at WWDC and wait until MW SanFran or hold a special event for the video iPod/iTunes movie announcements? After all, developers want to know what to expect in the forthcoming OS and what the processing abilities for the full range of hardware will be so they can devise applications to fully exploit the specs on the OS and the various hardware configs. iPod and iTunes announcements may be neat, but they would seem to be less relevant to the WWDC audience.
---
Scottsdale
Apr 6, 11:38 AM
clock speed is not everything... a 1.4ghz sb processor will kill anything you are doing with a 2.4ghz c2d. There are many other factors in a processor than just clock speed so i wouldn't be worried. There is no doubt that the sb will be a much faster processor than the ancient c2d.

Also, I would say 50% less graphics is a bit of a stretch. Haven't personally ran any benchmarks but was reading a thread the other day and in the benchmarks and graphics they were showing that the 320m averages about 5-10 extra fps over the 3000.

here is a thread you can look at and compare for yourself.

http://forums.macrumors.com/showthread.php?t=1103257

Sure the integrated graphics are going to be slightly worse, but at least you will have a nice new processor. Can't always have your cake and eat it too, especially in an ultraportable.

When the mba was refreshed everyone was complaining about the outdated processor, now rumors of a processor upgrade and people bitch about the integrated graphics. Guess you can't please everyone but jesus, sometimes it just seems like people find anything they can to complain about.

Here's a simple solution for all of you, if you want the "slightly" better graphics go buy a macbook air right now, it's not like apple has stopped selling them. If you'd rather have a sandy bridge processor, wait it out. Seems simple but i guess that's just me?!?!?!:eek:

Sure clock speed isn't everything. But you better go read up some more on Tue Intel HD3000 IGP. You're using facts from the STD voltage SB IGP and applying them to the ULV SB IGP. Go read about the graphics on the Samsung Series 9 laptops. The 13" model uses this very chip cited. It shows greater than a 50% drop in graphics performance from the 320m to ULV IGP used in SB.

This has been the problem all along with everyone. They're attributing facts that are actually fallacies to this Intel IGP.
---
Re-read the article.

It says there will be three available slots - 2 4x and 1 8x. These are the slots that will not be used by factory-bundled devices.

The bundled ATI X1800/X1900 video card will be in a 16x slot. It probably won't physically fit anywhere else!
4 slots. 3 unused. Not 3 total.

Most PCs don't have more slots, either. Sure you can find a few counter-examples, but 6-slot systems are not common. And with the exception of the PM 9500/9600, Apple has never shipped a 6-slot system. (The Quadra 950 had 5. Everything else shipped with 4 or less.)
You seem to think that a Pro system must have the capability of accepting every hardware device ever invented. (And how do you do this without making the case six feet tall?)

Dual video cards are only used by gamers. I doubt gamers are going to be interested in buying one of these, for the same reason they don't buy other Macs - the software comes out for other platforms first.

As for FC interfaces, they can work fine in any of the available slots. And there's no need for audio cards when you've got S/PDIF optical audio in/out.

Remember also that a studio won't be doing both video and audio editing on the same console! The people who are expert at one job are not going to be expert at the other. And if your studio is so strapped for cash that the different editors have to share a single computer, then you're in pretty sad shape!

I don't think you realize what you're asking for. A system that is capable of performing all possible tasks at once is just unrealistic. Nobody will ever equip a system like that, because no user will have those kinds of requirements.

Even in the PC world, where more slots are common, you almost never find a system that has actually filled all those slots with devices.

You're probably right about the slots, but I never said that it had to do everything at once. Just saying that it is my understanding that Apple is trying to make this a workstation (or at least that's what the rumor sites make it out to be) and it might as well have as much power as possible.

Also, as for the sound card, what about sound in? Some musicians might want MIDI in/out. I know, a lot of MIDI instruments come w/ USB now, but some musicians might want MIDI. Also, gamers aren't the only ones who might want/need to use 2+ graphics cards. What about CAD designers? Some of their stuff is pretty graphic intensive. Plus, since MacTels can run Windows, gamers might buy Macs, too. Just saying that some people might want this stuff, not necesarily everyone. To be honest, I don't care. Different strokes for different folks.

On a completely different note, I wonder what the Intel xServes will be like, along with new xServe RAIDs. If I read Apple's xServe RAID site, correctly, it uses ATA/100, not SATA. I wonder if/when Apple would upgrade? If I'm right (correct me if I'm wrong) SATA II has a max transfer rate of 3 Gb/s (or 750 MB/s), though I've also heard 300 MB/s. ATA/100's is 100 MB/s. Also, Western Digital's Raptor X is a 10,000 RPM drive and only has a SATA interface while all the ATA/100 drives I've seen are just 7200 RPM. People who need high bandwidth might want this.
---
Jeff Han rightfully mocks Bill AND steve (http://www.ted.com/tedtalks/tedtalksplayer.cfm?key=j_han&flashEnabled=1)

Very cool! But something tells me it won't be announced tomorrow :) :eek:
---