harry potter and the deathly
gnasher729
Apr 19, 03:36 PM
Does anyone think that a normal person would actually confuse a Samsung Galaxy (especially with that huge "Samsung" on it) with an Apple iPhone when they're buying it?

I mean, is Apple going to claim that they're losing sales because the Galaxy is so close to the iPhone that people can't tell the difference? If so, that sure doesn't say much for the iPhone. Or it says a lot for the Galaxy.

You made up your mind and you argue accordingly. Consider this: Many people know the name "iPhone" and the way it looks, they may even know the name "Macintosh", but not the name "Apple". They might have talked to someone who used an iPhone and was very happy with it, were convinced to buy one, and go to a shop and pick up the phone that looks exactly like the one they wanted to buy. And end up with a Samsung phone when they actually wanted an iPhone.

Your second argument doesn't really make much sense. Samsung knew what the iPhone looks like, so if the Galaxy looks the same, it is because Samsung decided that it should look that way. Confusion surely goes both ways, so there would be a danger for Samsung that someone wanting to buy a Galaxy ends up buying an iPhone. Samsung had to know and accept this. So obviously Samsung is of the opinion that if people who want an iPhone buy a Galaxy by mistake, and people who want a Galaxy buy an iPhone by mistake, then Samsung will overall benefit. Doesn't seem to say much for the Galaxy, if they try to create this confusion.
---
Deathly Hallows Part 2!
Anyone else think this is getting out of hand? Two cores, great improvement. Four cores, ehh it's faster but Joe can't tell. Eight cores, now thats just stupid.
Let me guess it will only come with 512mb of Ram :p (ok it will be at least a GB).

It's the future, you know, soon the clock speed will be irrelevant and we'll be expressing processor speed in number of cores octocore, hexacore, tricontradicore, hexacontetracore, hecticosoctocore, and such and such
---
harry potter and the deathly
Well it's back to the future for all of us. Remember when the Mac was going 64-bit with the introduction of the G5 PowerMac on June 23, 2003? :rolleyes: Only more thanthree years later and we're doing it all over again thanks to Yonah's 7 month retrograde.

Just so long as Steve doesn't say we'll be at 3 GHz in a year. :eek:

Cheers
---
harry potter 7 part 2
Wirelessly posted (Mozilla/5.0 (iPhone; U; CPU iPhone OS 4_2_1 like Mac OS X; en-us) AppleWebKit/533.17.9 (KHTML, like Gecko) Mobile/8C148)

In another news: iPad 3 is released in Fall 2011.

Yes, ipad3 will run os x lion! MBA will have a touch screen!!
---
harry potter and the deathly
Sorry, completely forgot about that.

iOS rocks in apps, but it does suck *** in terms of notifications and true multitasking.

Apple should've been the ones to buy Palm.

Apples multitasking is way better they anything out there. On these devices battery rules all...
---
harry potter and the deathly
ezekielrage_99
Aug 27, 12:53 AM
PowerBook G5 next tuesday?

Now that has been replaced with Core 2 Dup next Monday ;)
---
+deathly+hallows+part+2+
...The "tracking" is widely used by many apps. Perhaps we should all just wait and see the details before you jump on the "OMG I'm being tracked, and the sky is falling" wagon.

If you are really paranoid about it, delete the darn file and there...Done!

Wounded, Apple will go on strike and remove all GPS from future devices now. ;)
---
harry potter and the deathly
I'll just wait until the 4GHZ Mac Pro. I wonder what that bad boy can do.:rolleyes:
Yeah. I'm waiting for the 16GHz Mac Pro Super Duper Ultra Extreme. Boy, you don't even want to know what that machine will be able to do...
---
Harry Potter And The Deathly
A bit pointless given that no software utilises the extra cores yet.

Not true, according to the article. They said it wasn't easy, but they were able to max out all 8 cores. You can see the Activity Monitor graph all filled up.

It would be nice if 10.5 would allow a more 'blind' method to utilize these cores, versus having programmers specificly program for multi-core. Now that would be extremely helpful and allow a more simultanous workflow.

That's how it is now, at least with multiple apps. I bet it's possible to program for an unspecified number of multiple cores, and there may be apps doing it already.

I was interested to see that they were unable to max out CPU utilization on all 8 cores in the system. I hope it's due to the software these days not being ready to fully utilize more than one or two cores and not due to OSX's ability to scale to larger core counts. Since that's obviously where we're heading. Does anyone know about the potential for scalability of OSX to large numbers of CPU's/cores? I know some *nix varieties and BSD varieties do this really well, but one wonders if they were thinking this far in the future when they developed OSX. It'll be interesting to see...

Read the article again, they WERE able to max them out, just not easily. Based on that, OSX seems to be able to scale already. Developers just need to start writing apps that are more MP friendly.
---
Deathly Hallows Part 2
Apple will never ship a desktop machine so close in size to the mini. Impractical and too much market confusion. I'm expecting a ~25% decrease in size of the current G5 tower, making it more mid-tower sized. This would still be an improvement to the current behemoths.
---
harry potter and the deathly
Uh, no. I do think that's what you meant. That's just not what you said.

Just because lots of people you know, plus a couple of people on these forums say that they've switched, you can't generalize that into a broad statement that covers everyone everywhere. It might be a localized trend in your area. Just like I can't say that just because none of my clients has switched platforms, that there's NO migration off FCP to AVID or Premier.

Uh, except I said "lots of professionals" and then you claimed I meant "professionals that I know" and then you acknowledged that it's not just professionals that I know.

Do you honestly think the people I know and the people that responded with a similar sentiment on this message board are the ONLY pros who have switched to Premiere? Are you one of those extreme skeptic empiricists that doesn't believe Antarctica exists, for example, because you've never been there?
---
the Deathly Hallows Part 2
bedifferent
Apr 27, 11:13 AM
Maybe you'd prefer discourse where everyone agreed and had the same opinion as you. Maybe some white fluffy bunnies too? ;) I kid.

At the end of the day - an issue was indentified. Apple is responding. Arguing whether or not there is an issue is silly. Arguing whether or not Apple is responding is silly.

That's not addressed to you - but everyone at this point

Civil discourse is great, arguing over silly semantics on an issue when all the facts have not been fully presented seems to be "putting the cart before the horse."

As they say, opinions are like a**holes, everyone has em and they all stink ;)
---
harry-potter-and-deathly-
I think you're a bit arse-about-face there. Someone else has already pointed out the differences between XP and Windows 2003 aren't trivial, so I won't go into that. However, if you're sufficient vintage, you should remember the "outrage" when someone demonstrated that you could turn NT 4 Workstation into NT 4 Server (including the boot and login screens) just by changing a few Registry settings (although the part that usually doesn't get said is that those Registry settings then triggered a whole range of different tuning settings for the scheduler, memory management, etc). NT 3.5 & 3.51 were the same, and IIRC, NT 3.1 didn't even have a "Server" version.

The comments about separate platforms in the NT era I took to refer to NT3.x/4 vs Win9x.

Quite a few bits of XP Pro functionality can be enabled in XP home with some minor hex editing, too.

And of course, NT started as a reimplementation of VMS for a failed Intel RISC CPU...
---
Harry Potter and the Deathly
UK-MacAddict
Apr 11, 05:12 PM
If this is true I think Apple are looking to slot yearly iPhone releases into January since the month has been clear for them since they pulled out of Macworld.

If this is the case then I'll probably sell my black iPhone 4 and get the white iPhone 4 if they really do release it this spring. I wanted the white when they came out and if iPhone 5 is being delayed getting the white will be like a new phone anyways :D

Also I dont think any iPhone will have 4G until 2013 at the earliest. Many countries dont have it up and running yet and I cant seeing Apple making one specifically for the US market. I live in the UK and the networks wont even be able to start bidding for the technology until early 2012 with devices actually showing up until 2013. So I think Apple will wait until its biggest markets for the iPhone catch up before anything is released.
---
Harry Potter and the Deathly
PhantomPumpkin
Apr 27, 10:20 AM
correct. wasn't sure how long it would take for people in general to get up in arms about location privacy on the idevices... what did people think was going to happen??

such it is, our electronic tethers are really leashes.

Really? So you're telling me that the location saved, of the cell tower 100 miles away, is actually really MY location?

Wow!
---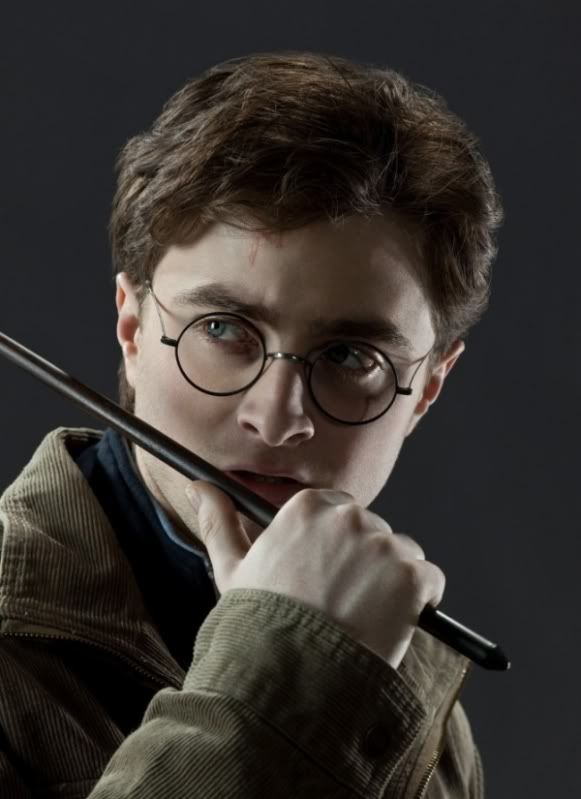 harry potter 7 part 2
What by the years end? That we stop reading the same "PowerBook G5 next Tuesday!" non-starting done-to-death joke?? :rolleyes: :p

No kidding. That's getting really tired now. It's the new "first post" carp we used to have to deal with a while back.
---
harry potter and the deathly
Mark Booth
Apr 25, 03:27 PM
As I pointed out in my earlier blog posting (LINK (http://markshangout.com/blog/2011/4/25/apple-gets-sued-yes-again.html)), until somebody proves that Apple is both collecting the data to their servers AND using the data in a manner that allows them to personally identify a specific user, this lawsuit is meritless and a waste of the court's time.

Mark
---
Harry Potter and the Deathly
ThinkingMac
Sep 19, 10:01 AM
umm, how about more than a simple basic update.

We need:
Firewire 800
Superdrive DL w/ OPTION FOR BLU-RAY!!!
Nvidia 7800 or 7900 option!! we need option for best vid card!! upgrade to 512 mb vram

and..... Magsafe Airplane/Auto POWER ADAPTER!!

I agree and dont forget express card 54 so we can get our CF card readers
---
harry potter 7 part 1
hyperpasta
Aug 5, 05:34 PM
Are you "meant" to keep it under your desk? Who says? I had my PowerMac on the desk until I sold it (I will be getting a Mac Pro and I hate to put it on my desk if it's meant to go under it!)

Well some people do. For instance, when I think of a video editing setup, I think of various monitors, a computer, and other devices are all locked into some kinda big rack. But I'm no video editor.

Point is, without an IR sensor in the display, you wouldn't have the OPTION of hiding the computer away.
---
all the pictures i've seen of leopard show a unified interface :D
---
The server/desktop division with Windows - as with OS X - is one of marketing, not software. Windows "Workstation" and Windows "Server" use the same codebase.

True (today anyway; in the NT era they were indeed separate platforms though. Which brings me to my next point..)


No, that is not true, in fact it couldn't be more untrue. Now, the 95 family (95/98/ME) was a totally different codebase. But with the NT family (NT/2000/XP) the client and the server were identical, even identical in distributed code. In fact there was a big scandal years ago where someone discovered the registry setting where you could turn NT Workstation into NT Server. Back then all that was different was the number of outbound IP connections and possibly the number of CPUs supported. All they were trying to do with Workstation was prevent you from using it as a server (thus the outbound IP limit) and at some point they didn't give you full-blown IIS on Workstation. That's it.
---
Someone give Android's UI and Playbook's UI huge recognition so Apple will change it's old grid-like UI.
---
Bosunsfate
Aug 8, 12:39 AM
:p

As I had said many times before, we were not going to see just upgraded features. Rather the show stoppers are something no one had thought of before.

You guys and Apple are really doing a sweet job....and yea take the rest of the year off.....but then again, I need Leopard shipped, so get that out first. ;)
---
If they're playing this close to the chest, as was rumored last week, then I'm likely to believe that people are being lead on about when the supply chain will ramp up.

Also, consider that the iPhone 4 is old at this point and still selling well compared to brand new Android phones. Hardware doesn't mean much to the consumer, it's the experience.
---