hayley williams twitter hack. hayley williams paramore live. hayley williams paramore live. NoSmokingBandit. Aug 14, 11:35 PM
I'm glad they're fixing this "bug"

But their response is utter crap. They know it - and now everyone knows it.

As reports came out over a year ago about this - it's only after this tremendous bad press that they "found" it. Mhhhmmmm sure.
---
Tags: hacked, hayley williams,
I really want Lion, for the number one reason being TRIM support. I eagerly want to finally start using an SSD (specifically one from Crucial, since they make the fastest ones on the market), but have avoided doing so since the latest version Snow Leopard does not support TRIM.

It's a shame Apple is waiting so long to finally include TRIM support. Windows 7 already includes it.

I think I'll wait until 10.7.3 comes out before upgrading, though. If there are bugs in the TRIM implementation, I fear it may corrupt data.

I have the crucial drive on Snow Leopard... you are plain missing out by waiting... honestly... and you DO know you can just do a secure wipe of the drive and it'll restore any bad blocks right (http://forums.macrumors.com/showthread.php?t=841182)?

I was worried at first too... but damn I don't regret that 400 dollar purchase any longer. Holy crap my MBP is fast as hell.
---
hayley williams twitter hack. the dress Hayley wore to; the dress Hayley wore to. Banjhiyi. Mar 26, 04:49 AM. Wirelessly posted (Mozilla/5.0 (iPhone; U;
shartypants
Mar 22, 03:35 PM
copy cats. Same price for a piece of crap, no thanks.
---
hayley williams twitter leak.
dethmaShine
Apr 19, 02:35 PM
Wrong. Just because a company released one phone that has a similar look as the iPhone doesn't mean their current offerings are a progression of that phone. It's a true testament as to who browses this forum if you honestly think that. The F700 didn't run an advanced OS, so it probably ran Symbian or used BREW. That means all Samsung did was create a theme. How does a theme they made 3 years prior to the Galaxy S mean it's a progression on the coding and UI they built? It doesn't. Here's a list of every Samsung phone: http://en.wikipedia.org/wiki/Category:Samsung_mobile_phones Now, pick out one of those and say it inspired all of their new devices 3 years later.

The F700 was an iPhone clone with a keyboard. It's depressing that people are saying that the iPhone copied its own clone.

Just look at his post history and you'll understand that you are arguing in vain.
---
hayley williams twitter hack.
SuperCachetes
Mar 23, 06:42 PM
That's what it might look like from your shores. Fortunately, the world and life isn't so black and white.

I don't know what shores you think I live on, or what is fortunate about being subjective in terms of intervening into security concerns or human tragedy.
---
hayley williams twitter hack.
Interesting ... I was always told by Android Fans that the system is so "open" and not "fragmented" ... hmmm ... looks like google disagrees and admits it is fragmented and that 'closed' is better :D
---
hayley williams twitter hack.
Samsung is the worst company with ideas. They just copied off apple on everything they make, period.

Yes, their Nexus S phones have almost as same packaging as iPhone 3GS or iPhone 4 packaging.

Yes, their icons are so similar.
Yes, their UI is very identical to Apple's iOS.
Their new Samsung 9 series laptop has drop ports and original macbook air had this as well.

Samsung just copies apple. Good to see apple is suing them. Love competitions, but apple spent money on investing, marketing and entering the market with the new design. Samsung? No. They just copied.

They deserve to lose and they will lose in this trial.
---
hayley-williams-gi-large.jpg
SevenInchScrew
Aug 20, 09:40 AM
I laugh at both dirt games because of this...
Personally, I think Codemasters do a great job with racing games, but the problem is, the games they make are always a little more geared toward arcade-style racing. Realistic enough to really get you into the feel of rallying, or touring cars, or whatever, but not SO realistic that only pros can play the game. The early "Colin McRae Rally" games were tons of fun for that very reason. I only played the demo for Dirt though, so I can't really speak for it.
...Forza 3 online was a much unneeded step backwards.
I didn't like it at all either... until recently. They've finally added production hoppers, where everyone in the race is using the exact same car. It makes for some GREAT racing. I've only done a few races so far, but they have been some of the best yet.
---
hayley williams twitter pic.
barkomatic
Mar 31, 03:58 PM
At a glance your statement sounds fine. But that logic can be used for following logics:

1. I don't care what US does to rest of world as long as I as an american can live nice, prosperous life.

but i digress...

You're comparing a phone or a tablet to U.S. foreign policy? I'm sorry, I don't think gadgets are as important as that but apparently you do. I think you need a check on your perspective.
---
hayley williams twitter. quot
No software such as Toast 7.1, Handbrake UB. More to the point is not how many cores an application can use but rather how many things can you get done at once. :rolleyes:I think in the next few months the full FCS and Logic will get an update to address this.

One thing to note is that IO may become a more limiting factor than number of cores under heavy multitasking, or even just particularly data-heavy apps (multiple streams of raw hires video, for example).
---
to Hayley+williams+twitter
Buschmaster
Aug 16, 10:36 PM
Was there any doubt it wouldn't be a lot faster? I mean, I know it was already plenty fast, but come on...
---
Hayley+williams+twitter
OMG. I guess I should not have deleted those White House E-mails as spam. :eek:

I imagine you got them because they thought the .ca stood for California
---
hayley williams twitter
I believe the 2.33 GHz Merom chip debuted at the same price as the 2.16 GHz Yonah when it was released. The prices of MBPs certainly haven't fallen. Apple has just been enjoying the extra profits from Intel's price drops of the past few months.

good information, logical thought.

do you think apple's $100M payoff to Creative*, and possible need to restate financial information for recent quarters/years because of questionable executive compensation, make the company more reluctant than might otherwise have been the case to intro new chips that are, in the beginning more costly and thus will reduce profits?

*--i know, i know, it's only 1% of apple's cash reserves. But that's not meaningless money: trust me, companies make plenty of strategic decisions that affect their products' features, support quality, whatever, over amounts far less than $100M.
---
hayley williams twitter hack.
Sheesh...just when I'm already high up enough on Apple for innovating, they throw even more leaps and bounds in there to put themselves even further ahead. I can't wait 'til my broke @$$ can finally get the money to buy a Mac and chuck all my Windows machines out the door.

I'm sure we'll see similar efforts from other PC manufacturers eventually, but let's see the software use those extra cores in Windows land. Ain't gonna happen...not on the level of what Apple's doing at least.

First, this is INTEL innovating, not Apple.

Second, Apple has been the one lagging behind on multiprocessor support. Pre OSX it was a joke of a hack to support multi CPUs in Mac OS and you had to have apps written to take advantage of it with special libraries.

On Windows, the scheduler automatically handles task scheduling no matter how many processors you have, 1 or 8. Your app doesn't have to "know" it's on a single or multiple processor system or do anything special to take advantage of multiple processors, other than threading -- which you can do on a single processor system anyway. Most applications are lazy and unimaginative, and do everything in a single thread (worse, the same thread that is processing event messages from the GUI, which is why apps lock up -- when they end up in a bad state they stop processing events from the OS and won't paint, resize, etc.). But when you take advantage of multithreading, there are some sand traps but it's a cool way to code and that's how you take advantage of multiple cores without having to know what kind of system you are on. I would assume OSX, being based on BSD, is similar, but I don't know the architecture to the degree I know Windows.

In Windows, you can set process "affinity", locking it down to a fixed processor core, through Task Manager. Don't know if you can do that in OSX...
---
hayley williams twitter
Well, I can say this much:

I don't care if they change the interface, because if the new version doesn't fix the LONGSTANDING issues with FCP, my post house is dumping FCP and moving to Avid and I'll have to get used to a new interface anyway.

Sick of bad file handling, sick of flawed roundtripping, sick of ****** multicore support, sick of stupid little idiosyncrasies that make sense to nobody I've ever spoken to in the industry.

Apple needs to get their **** in gear or they're going to lose a lot of their FCP install base, not many places are happy with it anymore.

I don't think anyone is worried about interface changes. Its more of Apple "re-inventing" how NLE's work aka making it "iMoviePro". I fully agree with your gripes about where FCP is right now. We are moving rest our FCP suits to Avid MC if Apple can't pull it together. Regarding the move from FCP to Avid MC 5.5 - its is very easy due to 5.5 flexibility towards the way FCP editors used to work.
---
hayley williams twitter hacked
AppleScruff1
Apr 20, 11:55 AM
I think this was because Woolworth (Australian supermarket giant) applied for a blanket trademark that allows it to apply it's logo on anything - especially competing electronic goods, computers, music players, and branded phones. (I'm not saying it's right, just surfacing some more details)

P.

I think you are correct. Still ridiculous, IMHO. The Woolworth logo was a fancy W.
---
Hayley+williams+twitter
Yeah, I know what default means. Your explanation has to be one of the most ridiculous I have encountered. Thanks for the laugh.

Though, i do have to wonder. What do you think "influcenes" the brain that may cause homosexuality?
I copy and pasted from the dictionary application that comes default installed with Macs, thank Apple for the laugh.

You have just introduced this new word "influcenes" which I can't memory match with an word I know. Assuming you mean influences which appears to match contextually, I do not know the answer, scientist do not appear to know either.
Well, it's certainly sweeping drama based on fiction. Like so many Oscar winners, it's also a bit of vapid fluff that people will view and quickly forget. Frankly, I didn't mean to imply any excellence other than at making completely unfounded generalizations.



Are you saying you think people program themselves to be gay? Or is it based on what cartoons they watch as a kid? Maybe lack of a father figure? Tell us more, Doc!

I do not know the cause, it appears scientists do not either. Since no one appears to know, what could you possibly have expected from me?
---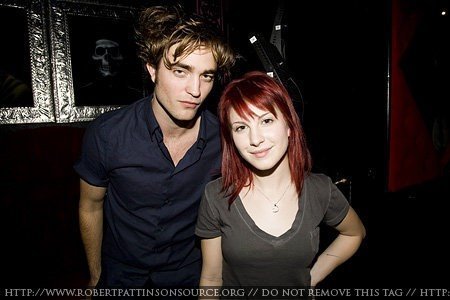 hayley williams twitter leak.
A 5 gram drop in weight? And people said Apple's effort at reducing weight was bad. :rolleyes:
---
hayley williams twitter.
portishead
Apr 9, 02:06 AM
Professional Editor for about 10 years. I came up before the DV revolution, and before Final Cut even existed. Before Non linear editing even existed really - or at least was widely used. It's crazy how far the editing world has come when I look back.

I did my first non-linear editing on an Amiga video toaster. I also learned Media 100 & Premiere. I have used FCP on and off since version 1.0. I used Avid Professionally around 5 years, and now back on FCP for about 4 years. It's not really my choice, I use what my employer uses. Avid was great when I used it but the editing world is growing so fast. I didn't like the closed system, and the expensive hardware. I will say I was faster on an Avid than I probably ever will be in Final Cut. Maybe that's my own laziness, but whatever...

So here we are in 2011. It seems Premiere has come on strong and is doing good things. I will most likely never use it though. I really like Final Cut, but if Apple ever got out of the game, I'd go back to Avid. It is my opinion that Avid is better for narrative, but Final Cut is better for a more diverse set of projects. For what I do at my job, Final Cut works fine, and I prefer it over Avid.

People spend a lot of time arguing, but they are just editing systems. They all do essentially the same thing. Some edit software may have better features, or better compatibility with certain things, but software is always changing anyway.

I think Final Cut has been ahead of the game for most of the past 10 years. In the last year, maybe 2, I think it has lost ground to Premiere and Avid. It's normal. You can't be on top all of the time. I am hoping with this next release, it will put Final Cut back on top for the foreseeable future.

Edit software is getting very good. I think we are very close to hitting a sweet spot. I cannot speak for Avid or Premiere since I haven't used them in several years but for Final Cut some things need to improve. I think the biggest problem is quicktime itself. It's become bloated with all the focus on iTunes music, and film. Apple needs to do something about this. It also needs to be 64-bit and use processing/memory better. Also better integration with Video cards. Also RGB 444 doesn't work in Final Cut. Compressor is horrible and outdated. I like Motion just fine although I would prefer a few interface tweaks which I won't get into. I don't ever use Soundtrack because I think it's horrible, and I have the luxury of having an audio guy at work.

I think Final Cut is a pretty good program and if Apple puts in a little more work it can be great. Different people have different workflows and want different things out of their edit systems. It's pointless arguing about specific features.

I LOVE ProRes and it has absolutely saved editing for me. I love editing and I'm exciting for what the next version of Final Cut will bring. Sorry for the rant this should have been a blog post instead.
---
cloudnine
Nov 28, 07:27 PM
"It would be a nice idea."
What does that mean? I have lots of nice ideas for getting money when I didn't do anything.

By this logic, shouldn't Universal also get royalties for every CD player, Cassette player, and radio sold?

Might as well cash in on the giant cash cow that is the iPod :rolleyes:


My thoughts exactly... "oh, well this ipod thing plays music and it's the best mp3 player out there... how can we get this to benefit us for absolutely no reason?"

asinine.
---
Will FCE get a new release soon-it definitely deserves a new release alongside FCP.

It last had a major new version in 2007 (with a 4.0.1 update in 2008)-a long time and is the entry level version of FCP and used by those looking for something a bit more sophiscated than iMovie-like me but don't want/need the full FCP.

There haven't been any rumors about that one, only FCP.

And will Apple offer the new Final Cut Pro on the Mac App Store?

Haven't even seen any placeholders on Amazon that may imply a release next week.
---
Does it even MATTER if Apple keeps up? Do we actually WANT Apple to release a new computer every month when Intel bumps up their chips a few megahertz?

See, it's easy to get lost in the specs war. The Mac Pros came out and I was salivating, even though I have a dual 2.0GHz G5 sitting at home. And then one day, as I was editing some HD footage, it occurred ot me that my G5 here - my now outdated G5 - was editing 1080p high-def footage without so much as a flinch. It was SO fast it was not even necessary at all.

So I really have to ask - does Apple really need to get into that stupid-ass PC specs war? Is it really hurting you guys that Apple has been slow to update? Are you really doing tasks that the current computer lineup cannot do?

Hm, well my Powerbook runs barely 4 instances of Sculpture on some of my works. MacBook Pros can run about 15-17, but I've been holding off on the Rev. A because of all the heat issues. Hopefully those get cleared up.

Anyways -- yes, I think we should expect Apple to update along with everybody else on the PC front. Maybe not every small speed bump, but whenever a newly designed chip comes out.
---
dethmaShine
Apr 20, 02:13 AM
Sure, but did Samsung patent it?

It's not about 'who copied who?', but 'who copied after who patented?'

All the corporations mentioned in this thread are dinosaurs and know what type of business they are in. If they fail to patent their (good) ideas than it's a given that someone else eventually will. Doesn't matter whether we or anyone thinks that's right or wrong. It's normal business practice. Any corporation thet develops products in a hot contested market like this and doesn't play this game will lose business or cash.

And the design was released after the iPhone was out.
---
Evangelion
Sep 13, 01:10 PM
The OS takes advantage of the extra 4 cores already therefore its ahead of the technology curve, correct? Gee, no innovation here...please move along folks. :rolleyes:

Uh, last time I checked, Windows can take advantage of multiple cores just fine. Do you think that multithreading is some Black Magic that only MacOS can do? Hell, standard Linux from kernel.org can use 512 cores as we speak!

Related to this: Maybe not 512-way SMP, but here (http://www.linux-mips.org/wiki/IP27_boot_messages) is what it looks like when Linux boots on 128-way SGI Origin supercomputer. Note, the kernel that is booting is 2.4.1, which was released in early 2001. Things have progressed A LOT since those day.

OS X works with quad core == "Ahead of technology curve"... puhleeze!

As for using a Dell, sure they could've used that. Would Windows use the extra 4 cores? Highly doubtful. Microsoft has sketchy 64 bit support let alone dual core support

Windows works just fine with dual-core. It really does. To Wndows, dual-core is more or less similar to typical SMP, and Windows has supported SMP since Windows NT!

I'm not saying "impossible" but I haven't read jack squat about any version of Windows working well with quad cores.

Any reason why it wouldn't work? And did you even read the Anandtech-article? They conducted their benchmarks in Windows XP! So it obviously DID work with four cores! And it DID show substantial improvement in performance in real-life apps! Sheesh! Dial tone that fanboysihness a bit, dude.
---