solar powered ovens for kids.
Apple doesn't need competition the way the PC me-too companies do. Apple has had its eye on the tablet space for over half a decade with no competition to speak of, but they produced a world-class 1.0 version of the iPad anyway. They have a vision of the future and are forging ahead regardless of what the copycats are doing. They are not going to stagnate as long as Steve is around.

Time to drop the tired "I sure like having competition for Apple" cliche. Ths ain't Microsoft were talking about.

Amen. Preach on!
---
solar powered oven. solar
If we're waiting until September for PRODUCTION, then I think we'll see something great in the late fall or early winter.

I just want a leap with iOS 5. My take on notifications:

http://www.youtube.com/watch?v=BqWO6VkJh-0

Very interesting notifications concept!
---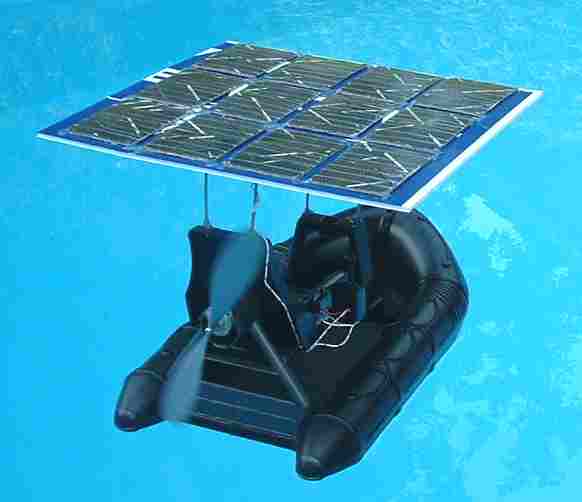 solar powered oven science
Apple at Best Buy sucks anyway. No one in the store knows anything about Apple products. I love eavesdropping on a customer and sales person while they try and answer or explain Apple products to a potential customer. Usually after the sales person walks away, I swoop in and answer any of the customer's questions...correctly. :)
---
Solar cookers are small,
bassfingers
Apr 27, 04:55 PM
The right wing has once again demonstrated to what extent it's pathetic. Obama once again acts like the only grown up amongst a crowd of children. Nothing new.

Oh, I thought his administration was the one that dropped the F-bomb on live TV.

Or that he was the one who fabricated a "healthcare crisis" so that he could ram through legislation that doesn't even kick in for years

I thought he was the one who is always on the news whining about why nothing ever goes his way.

He is the inexperienced child. And if he hadn't been born in the US, that would have been great news
---
of this cooker is made
I lost mine a few years ago and it was re-issued so it isn't worn and faded. Does that mean I can't run for president? :eek::p

Yes.

Actually, we're going to have to ask you to leave the country. You and your fake birth certificate aren't welcome here.
---
solar powered ovens for kids.
I don't see any point in being sexually attracted to anyone of the same sex, since I think homosexuality is a psychological problem caused by nurture, not by nature.
And I don't see the point in being sexually attracted to anyone of the opposite sex, but since society tells me it's "normal" I live with it nonetheless. It's all a matter of perception and experience. You have yours, I have mine and they're both normal to us.

If everyone with genitals were always morally free to do that, homosexually abusive pedophile priests would have been morally free to molest their victims.
Pedophilia is immoral - no matter man or woman. Please do not put both homosexuality and pedophilia into the same boat. There are plenty of grown men who abuse underage girls, it's when they happen to be gay that elevates the problem and lazily ties it to homosexuality.
---
solar powered ovens for kids.
Another potential problem...

How many iPhone 4s is Radio Shack going to
have in stock on first day of sale?

It's not like they are the Apple or AT&T store.

If I could be assured of a phone on day one
from Radio Shack the deal would be a pretty
good one.
---
solar powered oven science
just got sold to the HTC Sensation LOVE IT! u could wish the 5th would get half of it
---
solar powered oven science
There is a part of me that hopes Apple screws up and dumbs down FCS. This is the only remaining software that keeps me buying expensive Macs. If they turn FCS into a glorified iApp, then I'm dumping my Mac's and moving on to a build your own PC where I can run Linux and all of the industry standard professional apps.

I think that with this new release of FinalCut, Apple is going to shove a dagger into it's professional line. In the last keynote, Jobs mentioned the "transition from a post-PC" business model. The only way that Apple can devote itself exclusively to iStuff is to wean the professional's away from using their products. Once FCS becomes a new video editing program aimed more for the masses running on iPads, Apple will be able to say that they don't have a need for the pro line of computers anymore. Say goodbye to MacPro anything.

Whatever Apple announces Tuesday is going to be a strong indicator for the future of the professional line. If they announce an amazing FCS 4 for professionals, then we will know they are committed to the long run. However, if they turn FinalCut into some kind of cheesy video editing app for the mass consumer, then you better start rethinking your professional future with Apple - unless you make your money from making crappy youtube videos.
---
solar powered oven science
Nice news from intel, good for WWDC ...

... Apple will probably announce right before, since SJ said long ago no hard announcements at WWDC.

Of course he reverses A LOT :eek:

ARE YOU PREPARED for the NASTY NEWS THAT COULD COME AT ANY TIME :eek: :eek:


MS will announce that they are dropping Mac development :eek: :eek: :eek: :mad:


DON'T YOU GET IT ...

... this is the plan Bill G., the NICE GUY, leaves MS with his CLOD BULLDOG in charge AND YOU GET WHAT YOU GET, Balmer cuts the Mac devision and probably a TON of other jobs too and then they announce their MP3 player and all sorts of services !!!

This way their player looks more credible then Apple, for a while anyway !!

If Apple was smart after all they would have hired me to test their spreadsheet app a long time ago, I am after all, the SPREADSHEET GOD :cool:
---
solar powered ovens for kids.
I can't wait until Steve laughs in their faces. Who the hell do these guys think they are?

Hmm, the people that can tell apple to go screw themselves and take their music of itunes, that's who. One studio threatening to ask for a piece of ipods is not as threatening if they all do... what you gonna do, not buy music at all?.. of course you will buy music. You'll curse the studios but you'll buy music (and if not you, mom and pop will still buy music even if not available on itunes).

Wil universal get what they want?.. Apple is not totally powerless in this potential negotiation but i doubt steve has the power to laugh in their faces. Apple does not make music, it sells it. A seller can hardly laugh in the face of the producer of goods (or the gatekeeper of those goods). Want proof?.. walmart vs apple. Apple makes ipods.. Walmart refused to deal with apple the way apple wanted.. guess who lost in that battle.. walmart of course.. they are merely a seller, apple is the gatekeeper of ipods. The same is with the music studios.. apple is a seller, music companies are the gatekeepers. They can dictate who can and can't sell their music and while every corporation is motivated by profits.. they can always take their music and go home. Sure they lose but so does apple or they can make their music exclusively available only on microsoft service. You might not buy the music but you aren't 300 miliion americans. I gurantee apple does not want to be sitting by idly watching microsoft steal a market they grew. Naw, steve is not laughing in anyone's face.
---
This is a conceptual solar
cloudnine
Jul 14, 04:08 PM
To charge $1800 for a system that only has 512MB is a real disappoitment. 1GB RAM oughta be standard, especially with Leopard being on the horizon.

Unless the Xeon is that expensive (which I can't see how it would be), I don't see that as anything except creating some seperation between the configurations.

I agree... my buddy got a macbook pro and it came standard with 512mb of ram. For the first 3 or 4 days, he thought he purchased a defective notebook, it ran so badly. Opening MS Office applications literally took minutes, and that was with nothing else open. He took it back into the Apple store and the rep told him that his problem was his ram, so he purchased another 1gb (1.5gb total), and now it runs perfectly. You'd think that with all of these intel machines being released and a huge selection of software not being Universal yet, that 1 gig of ram would be standard...

kinda a$$h0lish if you ask me. :mad:
---
solar powered oven.
yea no thanks. i pay for my music anyway. got to support the "band" you know :)

Who's to say that if I buy an iPod that I would ever want to put any of Universal's music on it //
---
solar oven
Freescale? Where does Freescale have a 64 -bit spot on their road map? (I want to know) Could this be.. really? Freescale? Now there's a twist I for one, did not see

Are they still around? I thought their business was all about embedded procs for cars and radios... :rolleyes:
---
solar powered ovens for kids.
So Japan is getting GT5 on November 3rd too, but at least they get a nifty Titanium Blue console and Ltd Edition game bundle. (http://www.engadget.com/2010/08/18/ps3-gets-titanium-blue-makeover-for-gran-turismo-5-launch-bundle/)

http://www.blogcdn.com/www.engadget.com/media/2010/08/10x08189ub234tewfja.jpg

:apple:
---
solar powered ovens for kids.
acslater017
Mar 26, 02:07 PM
From the developer builds and such, there doesn't appear to be anything compelling or major to warrant anything more than a minor upgrade.

Yeah, disappearing scroll bars. A full size screen. Woo.

The UI and basic functionalities have stayed the same since Leopard, sprinkled with a bit of iOS features. Snow Leopard was a tune up, to establish the Intel line completely and such.

Yet retained most, if not all of the Leopard UI elements.

Personally, it just looks like a rough merge of iOS into the OS X environment without any refinement.

If we have to fork out $120 or something, forget it.

I guess my Leopard PowerPC Macs still look up to date then :)

New window management system, viewing options
New way to download, install and view apps (app store + launchpad)
New touch controls
New way to save and revise files
Various UI improvements
Dead simple wireless file sharing

Honestly, what were you imagining? Is apple not addressing every basic area of personal computing with Lion? Many of the changes are in mundane areas but are radically different...
---
solar powered ovens for kids.
SuperCachetes
Feb 28, 08:45 PM
No because heterosexuality is the default way the brain works

...And the Oscar for "Greatest Generalization In An Online Forum" goes to...

You.

:rolleyes:
---
solar powered ovens for kids.
braddouglass
Apr 6, 02:48 PM
That is highly limited thinking. It might be time to open your mind and learn how and why other people might actually want a particular feature rather than assume that they are the person who is limited.

I, and many others, use our computers for way more than typing.

A simple example is when I use my MBPro on stage with any number of apps for musical performances.

Also the sound engineers use MBPro for audio cues,audio mixing, recording, effects processing. The lighting guys use them.

When you are heavily involved in multitasking you need to be able to see something, identify it and use it, all within a fraction of a second. You are not sitting there touch typing.


THANK YOU!!!!! That's precisely why I need A back light and no one will understand haha but you get it my friend.
---
solar powered ovens for kids.
What would you suggest as an alternative to "successor" to describe these future chips?

The normally accepted definition of successor is one who replaces the one that came before it (as in succession).

The normally accepted definition of "next generation" in this field implies a new architecture (aka Core 2 to Core 3, or G4 to G5).

Kentfield and Clovertown are simply a different packaging of the Conroe and Woodcrest... putting multiple Conroe or Woodcrest chips into a multiple-chip module (MCM).

Not trying to quibble just make sure folks don't read things incorrectly.
---
portishead
Apr 9, 02:06 AM
Professional Editor for about 10 years. I came up before the DV revolution, and before Final Cut even existed. Before Non linear editing even existed really - or at least was widely used. It's crazy how far the editing world has come when I look back.

I did my first non-linear editing on an Amiga video toaster. I also learned Media 100 & Premiere. I have used FCP on and off since version 1.0. I used Avid Professionally around 5 years, and now back on FCP for about 4 years. It's not really my choice, I use what my employer uses. Avid was great when I used it but the editing world is growing so fast. I didn't like the closed system, and the expensive hardware. I will say I was faster on an Avid than I probably ever will be in Final Cut. Maybe that's my own laziness, but whatever...

So here we are in 2011. It seems Premiere has come on strong and is doing good things. I will most likely never use it though. I really like Final Cut, but if Apple ever got out of the game, I'd go back to Avid. It is my opinion that Avid is better for narrative, but Final Cut is better for a more diverse set of projects. For what I do at my job, Final Cut works fine, and I prefer it over Avid.

People spend a lot of time arguing, but they are just editing systems. They all do essentially the same thing. Some edit software may have better features, or better compatibility with certain things, but software is always changing anyway.

I think Final Cut has been ahead of the game for most of the past 10 years. In the last year, maybe 2, I think it has lost ground to Premiere and Avid. It's normal. You can't be on top all of the time. I am hoping with this next release, it will put Final Cut back on top for the foreseeable future.

Edit software is getting very good. I think we are very close to hitting a sweet spot. I cannot speak for Avid or Premiere since I haven't used them in several years but for Final Cut some things need to improve. I think the biggest problem is quicktime itself. It's become bloated with all the focus on iTunes music, and film. Apple needs to do something about this. It also needs to be 64-bit and use processing/memory better. Also better integration with Video cards. Also RGB 444 doesn't work in Final Cut. Compressor is horrible and outdated. I like Motion just fine although I would prefer a few interface tweaks which I won't get into. I don't ever use Soundtrack because I think it's horrible, and I have the luxury of having an audio guy at work.

I think Final Cut is a pretty good program and if Apple puts in a little more work it can be great. Different people have different workflows and want different things out of their edit systems. It's pointless arguing about specific features.

I LOVE ProRes and it has absolutely saved editing for me. I love editing and I'm exciting for what the next version of Final Cut will bring. Sorry for the rant this should have been a blog post instead.
---
kiljoy616
Apr 25, 01:34 PM
Strange Google is not on the lawsuit since they do the same. I guess its Apple turn to deal with privacy.
---
whooleytoo
Sep 13, 07:22 AM
Man, I don't know why people keep saying this. On OS X, *all software utilizes the extra cores*. The only way it wouldn't is if you have less than 8 processes running, which I guarantee you that you don't. (System alone requires 20-30 processes to run.)

Actually, it's even less than 8 - as a process can have several threads each of which can be moved to idle processors. Safari alone on my Mac currently has 23 threads at the moment, my system overall 277.
---
ImNoSuperMan
Jul 27, 10:33 AM
T minus 11 days...............




Cant wait.
---
I also wanted to add... go onto UNIVERSAL MUSIC GROUP (http://new.umusic.com/flash.aspx) and see how many groups you would be missing if ITUNES didn't offer Universal.

If you need "98 DEGREES" on your iPOD, then you better start freaking out...

Otherwise, don't sweat it. Universal has nothing to threaten Apple with. No worries here.
---