No Comments » Tags: Nature
GGJstudios
Apr 10, 12:54 PM
For switchers in particular I do think it is worthwhile to leave the defaults as they are and understand what the defaults are and why before they try to impose something else.
I agree with you, in general principle. When I switched to Mac, I decided to learn the "Mac way" of doing things, rather than trying to make Mac work like Windows. For those who may not have a large or well organized music library, using the defaults may be fine. However, I had spent years building my library, ripping CDs and vinyl records, editing tags. All file names were exactly as I needed them and I had them well organized, much better than iTunes organizes them. For me (and for those who have a very specific music file organization), leaving those boxes unchecked gives us all the advantages of using iTunes, plus the advantages of well-organized music files.
---
Love The Mother Nature
The BBC is also funded by money stolen from people as a punishment for owning a television. Let's not base conceptualizations of rational thought on their behavior.

Here's a thought...

The BBC is currently tightening it's budgets and making huge cuts to try and help keep the licence fee down. People will lose their jobs due to this fact so keep your greedy opinion to yourself.

The public demand HD television from the BBC but they certainly don't realise the cost implications.

So the licence fee us now fixed for the next 5 years thus causing cuts.

The public can't have it all!!!

And btw BBC staff get the sack immediately for failing to pay their own licence fee!

Back on point, I don't think the BBC have purchased that amount of adobe licences or hardware to go with... I would know.
---
Creative Installation
QCassidy352
Mar 18, 11:41 AM
Wirelessly posted (Mozilla/5.0 (iPhone; U; CPU iPhone OS 4_3 like Mac OS X; en-us) AppleWebKit/533.17.9 (KHTML, like Gecko) Version/5.0.2 Mobile/8F190 Safari/6533.18.5)

Option 3; STOP trying to cheat the system, and START using your iDevice the way the manufacturer designed it and the way your carrier supports it. (Is it unfair? YES! Are all of us iPhone users getting hosed, even though there's now two carriers? YES)

And while you're at it, knock off the piracy with the napster/limewire/torrent crap.

(Yeah, I said it! SOMEBODY had to!)

Poor thing... he doesn't realize napster and limewire are history. Also, once the data hits my device, it's mine to do with as I please. Thank you very much.

>laughing_girls.jpg.tiff.

No, that's just not true. You signed a contract saying you would only use the data on the phone. You paid for the data with the understanding that it comes with certain contractual restrictions. If you think those restrictions are unfair or arbitrary, you should have signed the contract. In no way shape or form does the contract you signed entitle you to do whatever you want with the data.

It's not a perfect analogy, but compare buying OS 10.6 and installing it on multiple machines with one license. You bought the disc, but that doesn't mean you can do whatever you want with it. The purchase comes with terms regulating the allowed uses.
---
Amazing Microscopic
slotcarbob
Feb 23, 02:23 PM
Android is going to do what Windows did. Those who like that Windows experience (read "cheap") are going to go in that direction. Those that want the elegant, minimalistic, rock solid OS, continue to stay with iPhone.

One thing I did notice though, in any numbers comparisons. Apple sells one phone, with one OS, and currently with one carrier (a hated one, btw). Android is running on several phones, and many carriers. The actual comparison is flawed. Let me suggest this. If one gets a choice of 'Droid or iP (from a carrier that offers both) , the iP will win out, even if the iP is a bit more expensive.

On the subject of price, there is a good chance that Apple may be able to undercut others because they could be using their own chips, soon.

Lastly, I have tried both types of phones. Are you kidding me? 'Drois software is absolutely awful.
---
14 Amazing Natural footwears
...
Personally, I very VERY much hope Apple do allow the iPad to grow into a fully independent device and break it's lock down link to iTunes.

Unfortunately, seeing as the iTunes link is Apple's money making link, I cannot see them allowing this to happen for a long time, meaning it will never grow to it's full potential as a fully independent device.

If I were to speculate, I would guess that linking to the iTunes PC/Mac software is merely a transitional state (a launch pad to tap into the their existing iPod customer base)

I believe that they will eventually try sever the link from the PC/Mac iTunes client software and have all devices link over the internet back to Apple iTunes service. That is Home Base will not be your PC but rather Apple's servers, this will create more reliance/stickiness to Apple.

Where your media is stored is still up in the air (cloud?)... Cloud makes sense from a profit perspective because it creates the most stickiness, but obviously it may not appeal to many consumers.

What's certain is the trend to move to an OS where the user does not directly interact with the underlying OS. They need to access their files, media, but that can be through an application versus meddling with the underlying OS file system directly... meaning that things are trending (for the avg user) towards more of an iOS and less of an OSX.

P.
---
Amazing Strength of Nature
WiiDSmoker
Apr 20, 09:30 PM
So wait, you don't own a Mac or an iDevice but you post here constantly?

What's wrong with that? I may not own a particular product but like being in X products forums to learn about it.
---
Funzug.com
aswitcher
Jul 13, 07:36 AM
I can see the iMac getting a makeover. The switch to intel was a rush job in my mind, and I think they are working on a modified shell to better cope with components and heat for a faster intel line for the next few years.
---
Art Photography: Nature in A
Full of Win
Apr 13, 03:45 AM
Please, be more dramatic. :rolleyes:

Is that a request?

This is an amazing update. It's everything FCP has needed for a long time. And you're upset because it looks like iMovie? I swear, it doesn't matter what Apple does, whenever there's an update by Apple there will always be people like you who will NEVER be happy. I'm surprised you aren't complaining that it's not a free download. Stop acting like a victim. No one is holding a gun to your head forcing you to buy it.


I see it as emblematic of the direction that Apple is taking away from the pro market. With that said, I'll likely buy it, since it looks like a nice prosumer-focused package. Three hundred dollar for what they are offering is not a bad deal at all. I just hope it comes on DVD, so I can point my bony finger at the box and tell it how it does not hold a candle to its older brothers.
---
Urban Nature. Ubiquitous.
tigress666
Apr 9, 12:36 AM
I got far more enjoyment out of Infinity Blade for 6 dollars than I did out of Pilot Wings Resort 3DS for 40 dollars...just sayin.

They want 40 dollars for *that*? I went to go play with a 3DS and it had the pilot wings resort game. It came off as a very cheapy game (I was wishing they had something more interesting as a demo *sigh*)...

I have several games on my iphone that I'd play for a lot longer including some puzzle games (boxed in, Sudoko, Myst), some that were ported over (Final Fantasy II, Prince of Persia, Assassin's Creed), simulators (Asphalt 5, Need for Speed Shift). The most expensive of those was FFII at 8 or so dollars (and I got it on sale for 5!), and some were free (Sudoko, Boxed In) and many were .99 (on sale. If you like Gameloft games such as PoP and Assassin's Creed and Asphalt 5, if you wait and watch you can generally get them for a buck *grin*).

And that's just the ones I've started (Squaresoft and Gameloft both had sales recently so I picked up 5 or 6 games, mostly rpgs, all for less than 20 bux plus still have some other Gameloft games i bought I haven't gotten to, like Hero of Spartan II. Plus I got Riven for 3 dollars).

Yeah, sure, no touch controls. But the controls are decent enough that they don't take too much away from the fun and the games are still fun and I'll take the slightly less good controls for the much bigger difference in price. Especially if they are charging 40 dollars for something like Pilot Wings resort, something I'd probably only put on my iphone if they had it free for a day.

Anyways, I won't trade my iphone for the 3Ds even just for gaming purposes. Unless the 3DS actually gets good games, but in general I usually find Nintendo gets cheesy crap. I think I'd be much more excited over Sony's new handheld whenever it comes out. But, my iphone is good enough and it is a lot more portable (it's smaller than either and will fit in my pocket) and the games are cheaper so I'm happy enough with it. If i had disposable income I might consider the Sony as well (maybe, it looks kinda sizable and I honestly like my iphone as a gaming machine partly cause it is small enough to go everywhere with me as it fits in my purse. Shoot, all the games can easily come with me too cause I don't have to carry a bunch of cartridges, they're already loaded in).
---
Being
bobsentell
Mar 18, 08:47 AM
Some of the responses on this thread are really amusing.

The people who are defending AT&T's actions are either astroturfing shills, or dolts.

Here's a newsflash: Just because you put something into a contract doesn't make it legal or make it fair. What if AT&T stipulated that they were allowed to come by your house and give you a wedgie every time you checked your voicemail...? Would you still be screaming about how its "justified" because its written on some lop-sided, legalese-ridden piece of paper?

This is a specious argument because they didn't put that in your contract. Your contract says you have no interest in tethering, yet you use it anyway. So it's not AT&T that's doing anything illegal.

If you think AT&T is doing something illegal, then take your dollars to Verizon.
---
Colorful Nature
Folks who are criticizing people who are expressing their concern about the new version, please read this post.

I thought it was mentioned that all keyboard shortcuts were still there so I don't get what the concern in that post is about
---
Join Date: Feb 2011
We're on the same sheet of music, Java...

I for one don't know a thing about using XP/2000 on a desktop, as I have no desire to learn it. I was a windows man from the days of 3.1 thru 98SE, and then I had to go back to Apple, having left them with my IBM PCXT in 1982. I like the IIe, but IBM seemed to be more serious about software at the time. I missed the whole Mac thing, and only joined in with my lastest rig.
---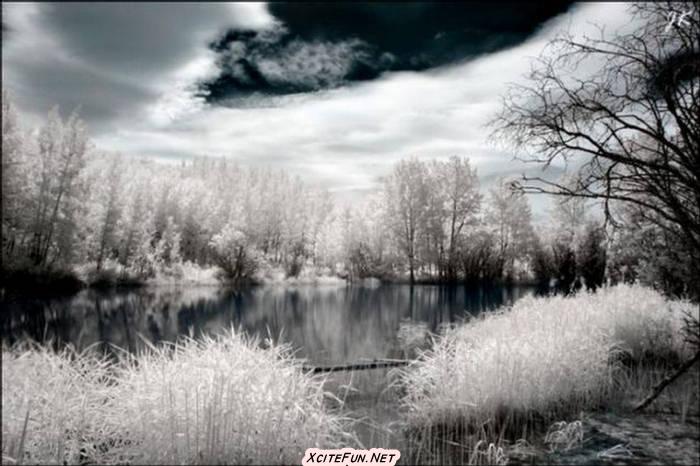 White
I thought we decided to ignore everything that barefeats has to say? They are not a reputable source at all, their tests are flawed and they have little metadata at all.... why even bother?
---
New !
Hum, download and install are automatic. Good thing I don't use Safari.


Meh... if you're stupid enough to have open safe files checked.
---
Unbelievable Photos Of Nature
I doubt Apple would waste their time and go after and sue the people who used this program and broke the iTunes contract. It seems like a relatively trivial matter. (But after looking at their thinksecret lawsuit, I don't know).

My comments were about the people who wrote the software, not those that just use it. It's the PyMusique programmers that may face legal troubles, while those who merely use the software may or may not face consequences (I suspect that the worse for them might be termination of their iTunes account, in which case they won't have to worry any longer about iTunes DRM).
---
pictures of nature
AT&T can do whatever they want to.

The tethering charge is out there right now because of the unlimited data option. It's there to screw with the status quo.

Verizon is getting rid of their unlimited, as AT&T already did.


A fair system would be $5/GB, tethering permitted. Pay for what you eat.

But then, a competitor would come out with an unlimited option to try to attract customers; and eventually be in the same boat.


Basically it comes down to "pay for what you eat" or "fixed rate with limitations." There really isn't another viable option that I see.
---
Beautiful Nature
Don't panic
Mar 15, 10:23 AM
Obviously, it wouln't be "all at once" and these types of things never happen in one single "foreign land". But history is wrought with many resettling of peoples, the Jews is just one example. This actually happens a lot for "unnatural" disasters like war and stuff.

If this situation blows up more and more, heck, humans haven't even dealt with such a potential disaster outcome before. It's actually purely "unnatural" at it's roots. There isn't any natural deposit of refined radioactive uranium/plutonium/whatever that we've encountered on earth before. This is purely man-made and is not supposed to exist. I mean, what is there to do in such a case? I know GM, Microsoft, Motorola et al may have a field day if the Japanese just disapeared, but hey, there's added value elsewhere that many nations would value in having their human and physical assets close.

i can't believe i am even answering this, and i am bewildered by the fact that you might actually be seriously thinking what you are writing.

anyway, even the worst case scenario -a complete meltdown of all four reactors- is not even remotely close to the apocalyptic pictures you have in mind.
'japan' is not going to 'blow up' or to be reduced to a barren wasteland forever.

in the worst case scenario (which is very unlikely to occur), a small area will be heavily contaminated and a larger area will be moderately or lightly contaminated.
tens or hundreds of people will get sick in the short term, and more would be at risk in the long term, a lot of people will have to evacuate to a safer distance from the reactor, and the economic cost of the clean up (and the recostruction in the tsunami-devastated areas) would be tremendous.

but how you go from there to "japan is history" is mindboggling.
---
Northern Ireland
aristobrat
Apr 20, 09:00 PM
Windows has an option to hide such files. OS/X does not.
Apparently Lion will support that, somewhat. From reading the dev preview thread comments, the default view in Finder doesn't show the user's Library folder anymore.
---
Amazing Strength of Nature
timswim78
Sep 12, 07:35 PM
I could not disagree more.

It exceeds the xBox 360 due to the inclusion of HDMI.
- XBOX might be getting HDMI, or maybe not.

It will play DVD's, for sure, through the desktop server
- Not very convenient to have to have a computer turned on to play DVD's. If your computer is in another room, changing DVD"s will be a real pain in the neck. It would be a whole lot simpler to just have a DVD drive in the unit.

It uses the superior FrontRow navigation system
- Superior to what? FrontRow has nothing on MCE's interface. I've used both, and MCE is better, IMO. (Of course, MCE allows one to record television.)

It has a cleaner appearance than xbox, no power brick, runs quieter and cooler
- No moving parts would make something quieter and cooler. However, this is not a standalone unit, and the need to run a server computer changes the quietness and coolness. I don't really want to look at computer or A/V equipment anyway.

Will not crash like the hot running xBox.
- And you know this from the test unit that Apple sent to you?

Will be prices slightly cheaper allowing for inclusion on multiple TV's throughout the home
- Cheaper than what? Or do you mean a quantity based discount?

It does not play games will work in Apple's favor as many parents don't want this feature for their children.
- So, these paretns should buy a networked DVD/Media player or a Media Center Extender. Are these the same parents that don't want their kids watching crappy TV, or is it OK for kids to watch horrible televsion programming as long as they don't play games?

Digital Cable and TV recording to Hard Disk are handled by the Media SERVER (desktop) using cheap and currently available 3rd party products -- watch for apple to bundle this in the coming year and one half.
- Sounds like a hodge-podged mess to me. If you really want simplicity, just buy a Media Center PC and one of the Windows Meda Extenders.


iTV is a winner for sure.
- I'll hold off judgement until I try one out for myself. (Actually, I probably won't try one. I only have on small TV in my house, and I only get over-the-air HDTV programming, no cable or sattelite.)
---
Things you might find odd.

Very closed environment, limited games unless you bootcamp Windows. By closed I mean, really its not like you can bop down to any store and find software for your Mac (and no, the App store does not cut it).

No Mac product offers true customization like a PC. You get whats in the box and your stuck with it, unless of course you spend the money on a Mac Pro but even then it has many restrictions in what will work and won't. Think Linux with even less choice but at least when your given the choice that item will work.

Apps do not have a menu bar as part of their window. It always is at the top of the screen. This can be annoying at times for those used to positioning applications windows in specific parts of the screen because if need access to that apps menu and don't need the short cut you have to move the mouse to the top of the screen again. Probably the #1 interface dislike I have with OS X.

Apple mice, I know its not an OS thing, but the first thing any self respecting person does is buy a real mouse with the correct number of buttons.

The beach ball.
---
Multimedia
Oct 30, 04:40 PM
That kind of bug is the reason why a programmer would be very hesitant to use more processors than are available on any machine the code has been tested on. It is not unlikely that for example Handbrake has a built-in limit of four processors, because the developers never had a machine with eight processors.I'm not worried about that at all. Only worry about crashes due to not knowing what to do when 8 are reported. I want to run 4 things at once so I am not concerned each can't use all 8 at once. That's a feature not a bug. ;)
---
I'm wondering what the specifics about dropped calls in New York City would look like.

On average I get about 3-4 dropped calls every day. Every. Single. Day.
My roommate on Verizon has had one dropped call in the year that we have lived together.
---
LOL because swinging a wand or jumping around in front of a webcam is so hardcore.:rolleyes:

I was thinking the same thing. "In my day" a hardcore gamer was someone that custom built a gaming rig consisting of no less then 2 graphics cards (add a third and get SLI + PhysX), each costing at least if not more then a single PS3, the most expensive 'extreme' cpu they could find, and a small nuclear power plant for a PSU, then boasting about their 3D Mark scores.

I used to do this. Damn what a waste of time and money.

(ok, so I shoved a second 5870HD [XFX] into my 2010 Mac Pro for when I do play games... though it was more to see how well it worked in crossfire mode then anything else. Crysis 2 actually plays fine [and looks great] on max settings w/ the single card)
---
You sound like George Bush...

Iraq has weapons of mass destruction. Period.

Exactly, George Bush is a complete and utter moran. He thinks that ( american ) people shouldn't change their life styles.

Well, a few more Caterinas ( spelling ) will change their views.

The seas are heating up which means more hurricanes.... and I'm a firm believer that humans are in part ( not totally ) responsible for global warming ( that may actually result in Global Cooling ) - you've only got to look at weather statistics since the first industrial revolution. Patterns of weather, seasons have significantly changed since then.

Why is it that the majority of scientists have come forward with positive data proving global warming ( human influenced ), and then GW Bush with his small band of 'advisors' come along and reject their findings...

... :rolleyes: ...
---