the Hierarchy of Needs.
AppleScruff1
Apr 20, 09:00 PM
Why is it that hard to understand? Because every OS has files that users should not and could not touch. OS/X is not an exception to this rule. Showing these files to users in file manager generally makes user life more difficult. What's the point of seeing them if you can not do anything about them? Also, it reduces the chance of doing something stupid with these files accidentally (like removing).
Windows has an option to hide such files. OS/X does not.

So OSX allows user access to all critical files with no option to hide?
---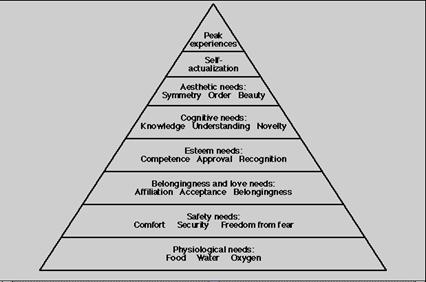 The Hierarchy of Needs and
so much for the no malware on macs myth :D
funny how the apple fanboys are getting all defensive :rolleyes:

Bravo, this is the funniest post ever.

I bet there's a lot of fan bois with soiled underwear.

Could it be true? Their perfect computers now quite vulnerable.

Ya gotta love it...the slap of reality :) :) :)
---
MASLOW HIERARCHY OF NEEDS
Except this is not a virus. Some of you guys need a course on malware terminology. This is a trojan at best. Spyware at worst. Hardly a virus.

Exactly, everyone always talks about Macs being susceptible to viruses and viruses already existing for Macs, then they give the whole "market share" speech. I'm just sitting here virus and malware free laughing :p and most likely will be even if Apple gains market share. I'm a halftime Windows user, and I see soooo many security problems in it, but the MS fanboys blame market share!

I will say that market share DOES up the number of attacks on something, which is why Windows gets attacked so much, but it's also much much easier to attack than Mac OS.
---
Hierarchy of Needs
AppliedVisual
Oct 26, 10:15 AM
I don't believe you. I use applications that want 3-4 cores EACH. And I need to run 2-4 of them simultaneously. No way is Apple going to ship dual Clovertowns if they provide no benefit. I think AppliedVisual also does not believe you. In other words:

You may be mistaken.

Looks like others have addressed it, but OSX along with the Tiger kernel updates, scales pretty good. Every bit as good as any Linux implementation and probably as good or better than WinXP.

They will ship Clovertowns as soon as they can... As I've said, it's a software issue, so know your software before you choose 8-core vs. 4-core. But there's plenty of software out their that can benefit from the 8-core system. Like I've said, Photoshop itself isn't multithreaded/multi-core capable directly, but various plug-ins are. It's also possible to spread multiple batch instances across CPU cores, so even though much of our current software is limited (or just plain multi-core ignorant), there's still ways to utilize the multiple cores within just about any production workflow.
---
Maslow#39;s Hierarchy of Needs is
I am disgusted by some of the small minded stupidity being displayed here.

For those who would attack an anti-bullying campaign which focuses only on the problem of homophobic bullying; would you also attack a charity which focuses on cancer victims because it fails to help victims of stroke?

Also, being gay is not the same as being fat. Do a quick search for pages that include words like 'homosexual' and 'lifestyle'. How many pages do you find where organised groups, usually faith groups, compile lists of so called 'facts' which attempt to demonise gay people? Do faith groups tell fat people they will go to hell? Does a child risk being disowned by his family if he comes out as fat?

I see people use words like 'counterculture' and 'lifestyle choice' when discussing being gay. I had to check that it was 2011 and not the 1940s. No one chooses to be gay anymore than someone chooses to be straight. As far as 'counterculture' is concerned, how exactly is being born gay countercultural? These people didn't join a movement. They were born that way and found that many parts of society would not accept them.

No one has ever been murdered for being fat or being spotty or having lank hair but kids have been killed for being gay. In many countries they are arrested and in some they are hanged. Do people hang computer geeks? Has anyone ever been arrested for being in the debating team?

Gay kids face specific challenges not only in being accepted by others but in accepting themselves. Put away the hate.
---
hierarchy of needs but
appleguy123
Apr 10, 11:36 AM
Ya know what? This is good advice. After doing a LOT of thinking about this, I realize that I'm probably best off sticking with Windows.

When it comes right down to it, I'm really just "curious" about trying a Mac. I don't actually have a particular reason, and I don't have any problems with Windows (believe it or not).

It looks like both operating systems have a few advantages and both operating systems have their share of annoyances. Truth is, I'm having a hard time finding a real advantage to switching.

If I were starting out today I'd most likely go with a Mac. But I'm an old dude, not a kid. I'm very comfortable with Windows and I really LIKE certain things about it. In fact, the first thing I'd do on a Mac is try to set it up so the Dock works just like the Start button in Windows. A rational person would have realized long ago that this is crazy. If I want a Mac to work like Windows I should just use Windows. Duh. But my curiosity along with the attractive cosmetic looks of the Mac got the best of me.

I won't lie, I'll forever be curious about "the other side"... but in my case I think I'd just be asking for a lot of headaches figuring out how to do all of these things differently than I'm used to.

Anyway...

Thanks to everyone that helped by adding your thoughts, I really appreciate it. And since I can't be the only one out there with similar feelings maybe this thread will help them too. Some will choose to switch to Mac, some will choose to stick with Windows.

And that's the way it goes. :)

You could always buy a Mac and run windows on it. It would let you satisfy your curiosity, and have a safe fallback to the OS you know. And a beautiful computer.
---
the hierarchy.
AP_piano295
Apr 23, 12:43 AM
No one is concluding that there was a single "bang," and I'm certainly not conflating anything. "Bang" is a metaphor, and no one is relating it to the "origin of life." You're trying inflate your own ego and place your "scientific literacy" on display here by arguing a point that no one is questioning.

It certainly seems that you are questioning the point.

You raised the point that it is/was illogical for me to believe that the life and the universe appeared in a sudden "bang". And you claimed that such a belief could not be possibly based in logic :rolleyes:.

Of course I never purported to believe any such thing, rather you simply implied that this is what I believe.

In my original post I never claimed to understand or remotely fathom how the universe and life came to exist. But the fact that I do not know how our universe came to be has very little baring on this conversation.

I have very little understanding of how the computer I am currently using ACTUALLY works. Yet work it does, it does not work through the grace of god but rather through marvels of modern engineering and achievements in scientific understanding.

Your god of the gaps is simply a dark room waiting for someone to turn on the light.
---
Maslow#39;s Hierarchy Of Needs
DelisleBA.info
Apr 12, 10:38 PM
And so is this new version $299 which is a deal compared to the $999 for FCS. Heck MSRP on FCE is $199 so with a student discount this new version is very reasonably priced. Which leads me to think this is probably a stand alone app and it does not include all the goodies of FCS like DVD Studio Pro, Compressor, etc..

Is this correct thinking?

And if so does this mean that FCS will be broke into apps? How much for the other apps?

Hurry up and wait, the apple way.
---
a hierarchy of needs.
Love conquers all until it hits a rough patch

au revoir

My parents had two children. They (mom & dad) were good Christians (not Catholics, though). They hit a "rough patch". До свидание. Your anecdotes are meaningless BS. Religious devotion + children + love < stability.
---
MASLOW#39;S HIERARCHY OF NEEDS.
Rodimus Prime
Apr 15, 09:35 AM
I have a couple problems with this approach. There's so much attention brought to this issue of specifically gay bullying that it's hard to see this outside of the framework of identity politics.

Where's the videos and support for fat kids being bullied? Aren't they suicidal, too, or are we saying here that gays have a particular emotional defect and weakness? They're not strong enough to tough this out? Is that the image the gay community wants to promote?

Man, being a fat kid in high school. That was rough. There were a number of cool, popular gay guys in my school. I'm sure they took some crap from some people, but oh how I would have rather been one of them! But hey, I'm still here, I'm still alive.

Bullying is a universal problem that affects just about anyone with some kind of difference others choose to pick on. It seems like everyone is just ignoring all that for this hip, trendy cause.

yeah that is kind of been my issue with this at well. They focus on the LGBT community but complete side track what I am willing to be is a larger group of striaght kids who get bullied and have long term emotional problems from bullies. That be the fact kids, kids with random disability or just easy targets for one reason or another but they are straight so they do not get focuses on by the media..
Ehh...I agree with you that bullying period, causes alot of pain. The only difference is, you can do situps to "fit in"...these kids are who they are. Kinda Apples and Oranges

Can not always do that. Also I was bullied to the point of near sucided when I was younger. I have always been skinny kid. I was not so much bullied because of weight or being skinny. I was a tall bean pole and hell even as an adult I am pretty much a bean poll. Currently I am 6'4" 175lb with out an ounce of fat on. 6 months ago I was 155 same weight I have been for nearly 10 years.

Fat kids was used as an example. But there are many others who are not fat and not looks and nothing can be done about it.
---
"Maslow hierarchy of needs"
The ACT test is like the SAT but for the middle of America. I got 36* and literally only studied the day before.



*weight my arguments posted on the Internet accordingly.
---
Hierarchy of Needs
I agree.

I completely understand the idea that unlimited data should have to pay for tethering, although I think there should just be a cap prior to additional charges like verizon does.

What I dont understand is how they think charging tiered data customers for tethering is fair.

Agreed - and something I said several pages back...
---
Maslow#39;s Hierarchy of Needs
I've noticed over the past few weeks there have been more issues than normal with AT&T in Minneapolis. Last week and the week before it I was getting at least 1 dropped call a day, sometimes two. And there are times when I'm in my condo when I don't get 3G, only EDGE. And I live downtown, so this should not be happening. Very frustrating!!
---
needs have a hierarchy and
The Eye Home does not have Component and HDMI inputs.

Wireless isn't built in.

It's not an Apple product that will work better with Front Row than Eye Home will.

Not completely accurate... EyeHome has component out - with a pretty decent 1080i Software Upconvert over Component to an HDTV set...
---
Hierarchy of needs.
People don't even realize the amount of work necessary to bring a project like this to term.

I really hope all this goodness is going to trickle down the rest of Apple's software offering, from OS components to the rest of the Pro apps, through iApps (the iWork suite is in dire need of a refresh, Numbers has tons of bugs and slows to a crawl with complex projects).
---
Hierarchy Of Needs
SongtotheKing
Mar 23, 05:01 PM
im not a phone genius but i am pretty sure the Android is cross-carrier. If it surpasses the iPhone any time soon, it will be because of that. But i guarantee that if the iPhone went cross-carrier as well, we would see a HUGE jump in sales in which Android will plummet. Think about it. a REALLY BIG reason a lot of people go with the Android is because the iPhone isnt available on their carrier.

IMHO
---
Hierarchy of IM Needs
Simm0nS777
Mar 18, 12:46 PM
How the hell do you propose they implement an "Hey, it's cool if you tether with your unlimited, since you're just browsing forums" policy? Because, you know what? Not everyone tethering on unlimited is as cool as you.

Maybe if they make everyone pinky swear on it?

I just dont get why all you are acting like children about it. Who cares? what is your 3G download speed gonna go up by .00001?

I see people who claim they have used like 80 gigs in a month. Do I care and cry that ATT should do something about it so they can "clear" up the network for me? No I dont give a crap. My speeds are great even with all that. ATT introducing tethering is MUCH worse than the select few who jailbreak and tether.
---
Maslow#39;s hierarchy of needs
What an amazing coincidence this is being publicised by Intego...who just happen to sell AV software!
---
Maslow#39;s Hierarchy of Needs
iJohnHenry
Apr 26, 08:26 AM
One of my thoughts on why people follow a religion are that they were raised with it, so it becomes a tradition.

That would not be my word of choice.

Brainwashing or indoctrination comes closer to the mark.
---
silentnite
May 4, 11:49 AM
Safari is not set as a default for me & I only use it if Mozilla is stalling but this is only the beginning for apple with it's continued success comes a lot of security issues for the future.
---
The iPad is a companion device and not a true PC. I know people here will disagree with me since the numbers help Apple so much, but they just shouldn't be included with these numbers.
---
leekohler
Mar 11, 09:39 AM
My cousin is in Japan visiting his wife's family. He says they're OK right now, but that could change.
---
The problem with your attempts to downplay this situation, like all the other attempts in this thread so far, is that every time you get hammered by actual events on the ground. To wit:

So rather than fear-mongering appearing to be unwarranted, it's actually the other way around. The fear-mongers have yet to be proved wrong while the down-players' positive predictions have been proved wrong every step of the way. It's almost like the down-players are having as much difficulty staying on top of this situation as the plant owners/workers themselves. Here's a hint - it's out of control and has been all along. Everything we've been seeing the last three days is simply trying to regain control, not actually control it. To wit:

All workers not drectly involved in the actual pumping have now been evacuated from Fukushima nuclear plant. They're running. So everybody else should too.

EDIT - I just re-read that BBC quote and realized it's even more staggeringly worse than when I first read it as '8 times the legal limit' - where in fact it's 8 TIMES the YEARLY legal limit in just 1 HOUR.
Here is the article to which you referred. http://www.bbc.co.uk/news/world-12740843

It fails to mention that the statistic noted, "8,217 microsieverts an hour" was measured at the front door of the damaged power plant. Link (http://www.naeil.com/news/eboard_view.asp?location=1&mn_id=3149) As was said in the article I quoted above, radiation levels decrease drastically with distance.

Someone has a Geiger Counter reading set up in Tokyo (I assume that is the location). If someone can explain this that would be wonderful.

LINK (http://park18.wakwak.com/~weather/geiger_index.html)

[/URL]
Based on every online source I could obtain, readings of <100 CPM are significantly LOWER than readings you'd get if you took a geiger counter on an airplane. [URL="http://www.blackcatsystems.com/GM/geiger_counter.html"]Link (http://park18.wakwak.com/~weather/uploaddata/radiation.jpg)

...And given the highly unknown nature of that graph (how sensitive/reliable the equipment is, who operates it, where it is, who compiled the information, etc.) it's a dubious source at best. Though there isn't anything suspicious about the data, I might add.
---
As for solar, it should be mandatory on new construction in areas such as Los Angeles, Phoenix, Las Vegas. It won't solve our energy needs but it will lessen them.The fact remains that most of America's energy problems are caused by conspicuous consumption.
---