As New York#39;s only custom
Pot, meet kettle.

There's a difference in what I wrote and what the OP did. I said I THINK. Big difference between a declaritive statement and offering my opinion.
---
Sunset Park Area Map
skellener
Mar 31, 06:47 PM
Google should have included a clause that allows anyone to re-install raw/clean Android on their phone/tablet once they have it. Basically wipe off any crud the carriers decide to install on it.

In fact, that should be the option when you first launch your device when you get it. Boot to Google Android, or Carrier/Manufacturer Android. Should be included on every device.
---
Plan of New York and Brooklyn
For those considering the 750GB Seagate perpendicular recording drives

get perpendicular (http://www.hitachigst.com/hdd/research/recording_head/pr/PerpendicularAnimation.html)
---
Brooklyn New York Map
videomaven
Apr 6, 06:08 AM
I'm not trolling, this is an honest question. But isn't a Final Cut pretty much worthless for commercial use without a way to put the results on Blu-Ray?

There are many ways of delivering content other than BluRay. But if one insists, there is a rudimentary BluRay output currently in FCP. Or burn with Toast. Or author in anything from Adobe Encore to high-end PC-based BluRay authoring systems.

While I accept that you are not acting the troll, you do need to learn a bit more about the video/film world.
---
Map Brooklyn New York
Point is, without an IR sensor in the display, you wouldn't have the OPTION of hiding the computer away.
Yes, but just my opinion, Apple needs to get over this 'Only new computers get FrontRow' crap and provide a USB repeater. Geez, people aren't buying new computers to get FrontRow, they're buying them to get Intel, so providing FrontRow to legacy systems isn't going to cripple sales! The only error in that opinion might be the mini, both the G4 and Intel minis are so crippled, neither makes any sense in a home theater setting but, providing a USB repeater for the G4 mini might effect a few Intel mini sales.
---
Brooklyn+new+york+map
well, that looks a real mess.. but I suppose it's a good idea since heated air tends to rise.. :-)

Looks like a real mess, indeed...and the PC-clone industry continues with its "leading-edge" case designs and cooling techniques...may I have another Apple, please? :rolleyes:
---
New York City (NYC) Subway Map
MrCrowbar
Aug 27, 01:17 PM
That is interesting because I ordered a Macbook on Tuesday (the 22nd) and mine is also scheduled to ship on the 31st. It is suspiciously strange and hopefully it means that we'll get Meroms because I was waiting for the Merom MBP when I decided to just order a Yonah MB.


Nice. I have to get my Macbook repaired* but I guess I can wait a few days just in case they want to give me a new one :) .




* I have a loose contact on the screen backlight and sometimes the power just goes off for no reason, even half a secind after powering the thing on... any one with similar problems out there?
---
1905, Profile Map of the New
WildCowboy
Aug 16, 11:32 PM
Bravo.

I don't know what ROFL stands for, but from context-clues, I'm thinking it means pretty damn funny. In which case, ROFL, dude.

Rolling On Floor Laughing
---
Region: New York » Brooklyn
Glen Quagmire
Aug 23, 03:32 PM
This will likely suck, because the interconnect Intel is using is just too damn slow. Putting four cores in the same package will just make the situation worse, because a lot of applications are significantly limited by memory performance.

The Woodcrest processors have been put through their paces pretty well on the supercomputing lists, and their Achille's heal is the memory subsystem. Current generation AMD Opterons still clearly outscale Woodcrest in real-world memory bandwidth with only two cores. Unless Intel pulls a rabbit out of their hat with their memory architecture issues when the quad core is released, AMDs quad core is going to embarrass them because of the memory bottleneck. And AMD is already starting to work on upgrading their already markedly superior memory architecture.

In two years' time, Intel will release Nehalem its next micro-architecture - to replace Merom/Conroe/Woodcrest. It is supposed to ditch the FSB in favour of Intel's own interconnect, named CSI. Two years after Nehalem will come another micro-architecture.

In some respects, I'm quite happy to have ordered a Woodcrest Mac Pro, especially if the slow FSB does slow things down when Woodcrest's successor is released. If the Mac Pro can last me three or four years, I'll be in time for the post-Nehalem generation, which should be fairly spectacular.
---
map brooklyn new york
Captainobvvious
Apr 8, 06:52 AM
I don't know if anyone has explained Best Buy's actions at all and why they would hold back on selling stock the have yet.

I run a branch for a construction supply company and am judged based on daily and monthly goals.

It doesn't matter if I do three times my monthly goal this month if I don't hit goal at all next month. It doesn't make sense but it is the way business works. I have held orders that come in at the end of the month for the beginning of the next if I have already hit this month's goal so that I get a head start on next month's.

For the manager at Best Buy he probably felt that it served him better to the corporate big wigs if he hit his goal every day rather than pass his goal one day and not reach it the next.

Is it best for the COMPANY or for the CONSUMER? No... But in this world of sales and numbers managers tend to do what will make their bosses happy, which is to make sure that when they check the numbers on the spreadsheet every day they hit their numbers and don't get yelled at.
---
New York Map
I hope that number keeps rising; we need competition to not let Apple rest on it's laurels.

John Gruber once (correctly) stated (or maybe quoted someone else) that Apple's greatest competitor is Apple. Jobs & Co. have never been keen on flipping on the cruise control when they have a successful product (unlike, say, Microsoft).

Do you honestly believe that the XOOM is pushing Apple to do better? Please.
---
The map below is the New York
Do you mean like how BeOS did things?
Sorry, never played with BeOS so I don't know how they did it :)
---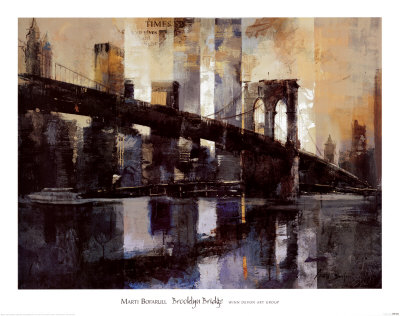 new york city map time
haha. Now they will have to upsell more BS to make up for this loss. I can see them advertising to connect your PS3 or XBOX 360 to your TV/monitor and hook up an ethernet cable for $149 again... :rolleyes:
---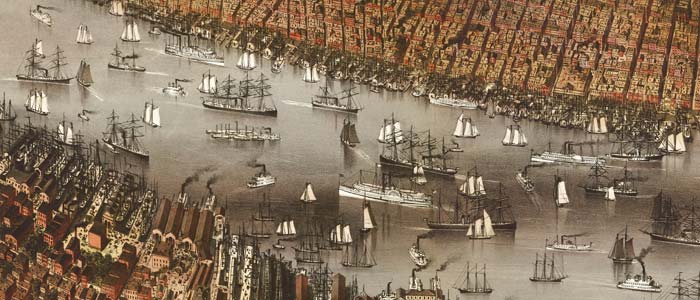 New York and Brooklyn
wonderspark
Apr 27, 10:25 AM
No sir, trained at DLI Monterey and Goodfellow AFB. Damn, how come the Navy always has the bases at the nicest spots? :)

I picked the Navy because it improved chances of being near a beach! (:

I'm glad that Apple is correcting the mistake they made. Smart move, calling it a bug. Steve is a Jedi for sure.
---
A Map of New York - New York
HecubusPro
Aug 27, 09:37 PM
Sifting through this thread can make one either optimistic or irrational, depending on who you ask. One point I found absent among the discussion was the possibility of a Core 2 Duo machine coinciding with the September 16th iPod offer end date.

Makes sense to me, but then I tend to get shouted down a lot in this forum. ;)

What about simply rational? It's easy to become excited at the prospect of shiny new merom macs ready to hit store shelves tomorrow or tuesday, but I think that's premature. The rational part of me, which has taken over the part of me that's flipping out excited, says we'll see them within three to four weeks. I know that's disappointing to a lot of people, but if you have read through these posts, and the macforums front page, I think it's easy to surmise that that will be the case.

Of course, I would love for my MBP merom to hit stores tomorrow, so if I'm wrong, I'll eat a raw potato. :p But I don't see anything wrong with saying new merom systems will ship by the 16th to take advantage of the Nano promotion. In fact, I bet Apple is probably scrambling to make sure that is the case.

But don't be fooled by my rational side too much. I've already bought a .mac account and a cool new backpack to house my MBP when it finally does ship. I'm about ready to jump out of my skin I'm so excited.:D

EDIT: Wow! I just made "macforums member!" :cool:
---
On Tuesday, The New York
My predictions
iPods-talk about the car intergration (as several more car companies joined last week)

Wish:another special event in September (I wish for a Invader ZIM,Jhonen Vasquez, or a artist appears to announce a iPod like the
U2, but with their sigs.). Apple designed iPod skins-perhaps using TV shows as a themed line.
Nike-brief mention, maybe add version of kit for 5th gen.
Apps-demo some new feature in upcoming Logic 8-perhaps expand Intel performance with native 64 bit processing on Woodcrest or Core 2, new effects),iTunes 6.0.6 or 7.0
Mac Pro-with Blu-Ray BTO, and special update that adds BD write support in Finder for 10.4, natively in 10.5
Leopard-demo, Boot Camp update

Mac Pro:
-Fastest pro Mac ever shipped
-Hard drives, BTO 750gb, perpendicular recording
-New displays with HDMI, iSight & IR, even brighter
-Wireless-WiMax or 802.11n-whatever's ready first, otherwise BT 2.0+EDR, AE
-Multiple graphics card in a SLI/Crossfire like mode for extremely powerful graphics and stereo 3D, Quadro FX5500 and maybe also first Mac to be supported by the new Quadro Plex. 256MB std, 512MB BTO
-HD Audio


iSight-redesigned, motion sensing-so can be sort of security camerta, native Windows support, includes Photo Booth 2

A focus on Leopard-virtualization techniques (compare Apple Boot Camp to others-Virtual PC, vmware), Apple remote desktop or virtualization solution-5-15 user free version to compete with MS
---
Nyc Subway Map Brooklyn New
What on earth are these people at music studio's thinking!!! Did they get royalties for every stereo sold? NO, so neither should they get anything for iPod or any hardware sales. Only for the products THEY supply, should they get money, being the music and movies/ video's, in other words the content.
This is typical behaviour of music studio's and I sincerely hope that Apple will not budge, nor should any other company. Of course MS is eager to pay as they need their Zune to succeed, and Universal is riding along for a slice of the pie, but who will loose out in the end is the consumer, as these royalties are eventually going to get calculated such that we will pay them......
We should all start protesting all record companies to clean up their act, in the mean time, the general consumer should to, copying of music is stealing, the prices on iTunes are fair and reasonable, so lets be nice and buy them properly, and the record companies can then make sure there is more for us to buy (some real refreshing new music would be nice, instead of all this "X factor, American idol, etc etc manufactured stuff....) , and not just fill their pockets as they are trying to do all the time

It's not music studios, but record companies, they are not the same entities.

A couple of things to clarify. I am actually a producer, who has a pre-existing deal with MCA/Universal Music Publishers.

1. Doug Morris, Chairman of Universal is a greedy bastard, who I wouldn't trust as far as I could throw him.

2. Artists, Songwriters & Producers are already getting screwed by major labels, not accounting properly, holding millions of dollars, using creative accounting practices etc.

3. The percentage breakdown with ITMS and labels is basically 65/35 as it is rounded off to the 100 in favor of the labels.

4. The real culprit here is Microsoft, who is whoring out Zunes in order to get a foothold on the marketplace. Consumers can speak with their pocketbooks, don't buy the crappy Zune players, but support your artists & songwriters who make a living off of sales, by purchasing music.

Thanks
---
Nyc Subway Map Brooklyn New
did you feel dorky typing XOOM so many times. I would, because its dorky. It's the same reasons that everything in "Xenon: Girl of the 21st Century" was dorky

Yeah but it kinda grows on you. I really don't like iPad 2 as a name very much, but it kinda grows on you too.
---
New York NY (map);
I hope it's not killed. It's a neglected feature with so much potential, and it would be nice to see Apple do something with it. I was hoping they'd port the Apple TV interface into it. Plex and the other similar things just aren't quite right and lack the simplicity of front row. And iTunes is already a bloated slow piece of crap that needs a full re-write and a healthy diet. I get that it's the gateway app for Apple into Windows for their echo system, but the Windows version is worse than the Mac version. There has to be a way to clean it's gutters, but don't put anything more in there.

I agree completely. When they first released it, Front Row seemed like a great way for Apple to test the water in the living room space. Unfortunately they just gave up on it after developing the AppleTV.

Plex is definitely a step in the right direction, moving to a true client/server model. Apple has the pieces in place with Home Sharing and AirPlay, but it just seems like they refuse to put them together. A stripped down iTunes just for serving media and syncing to iOS devices would be sweet if another 10 foot interface could be used for playback.
---
NebulaClash
Apr 27, 10:40 AM
I'm a little confused at the magnitude of people's reaction here.



It's Apple. If Apple does something, it's the end of the world. If everyone else does something similar, *shrug*

Apple does well in the market place, so it behooves the tech media to attack Apple as often as their partners wish them to. Standard PR tactics.
---
ZoomZoomZoom
Sep 18, 11:13 PM
Let the "free market" decide? Oh wait, I forgot, for Macs there is no free market, it is basically a monopoly.

Yeah. I keep on thinking of going for a Thinkpad, but every time I think to how hooked I am on OS X, I can't do it. But I refuse to pay good money for now "outdated" hardware in a flagship notebook computer line. Ridiculous.
---
Well at least you are an honest troll. Can't say that about everyone who starts attacking groups of people over their OS choice. *shrug*
:confused:

Where have I posted anything that could be construed as trolling? Or are we doing the 'I don't agree with you therefore it is trolling' thing?
---
Just out of curiosity... what kind of problems could you possibly have with .mac? I mean, I've never had any email problems, Setting it up in Mail is as simple as possible... the online interface is simple...

I dunno... hearing people complain about customer service regarding .mac seems funny to me. What types of problems have you had with it?


Well, recently there have been problems with people having their mail bounced back to them because somehow the dotMac smtp servers were blacklisted by spamcop and a few other services. They have been having pretty bad, though geographically localized, service disruptions. Friends of mine have also complained that mail they send to me are sometimes bounced back with a "This account doesn't exist" error message even though they have sent me mail before and after the event (yes, they verified the email address).

So, in summary, there are a lot of problems that shouldn't occur with a $100 a year service. DotMac should be at least a 99% uptime service for that kind of money.
---
Anyone know where to get a fast car? My level isn't enough for the good ones in store (only 21 atm, need 23) but all my opponents have +900hp ~700kg cars so my 840hp Lambo just doesn't cut it anymore. Have around 1.8m cash plus 40 cars so money isn't an issue but I just can't find any :(

Corvette ZR1 with Racing Mod. Tune it to max (but get the racing mod and oil change first thing) and you have a 905HP full on racing car for about 600,000cr

In setting makes sure to give it the Maximum amount of Downforce you can, and turn down the accelerator and torque in the LSD, so it's a little easier to control the power.

And Soft Slicks are a must as well.

Here is a pretty good tune (http://www.gtplanet.net/forum/showthread.php?t=136110#post4225807) for the ZR1
---